Hey everyone, I have been quite busy with these since last year, but I am finally going to finish them up. I figured as much as I love to see other people post their projects maybe you guys would like to see what I've done. I even managed to find some progress pics up to this point. Opinions good or bad are welcome, and please be honest.
Okay, so I started this project due to my strong desire for a more "correct" BNSF dash 9. I then figured that due to the fact I would probably eventually want more I decided to go for 3 at once. For the most part, these could be done "assembly line style" although each loco will have slight differences as per their repective prototypes. The locos that will be done here are BNSF #'s 4807, 4878 and 4913.
You may notice my H1 Athearn RTR in the backround (this is NOT part of the build). Lastly guys, this is not my first build, but the first one I have ever posted a progressive build on so please bear with me...Thanks!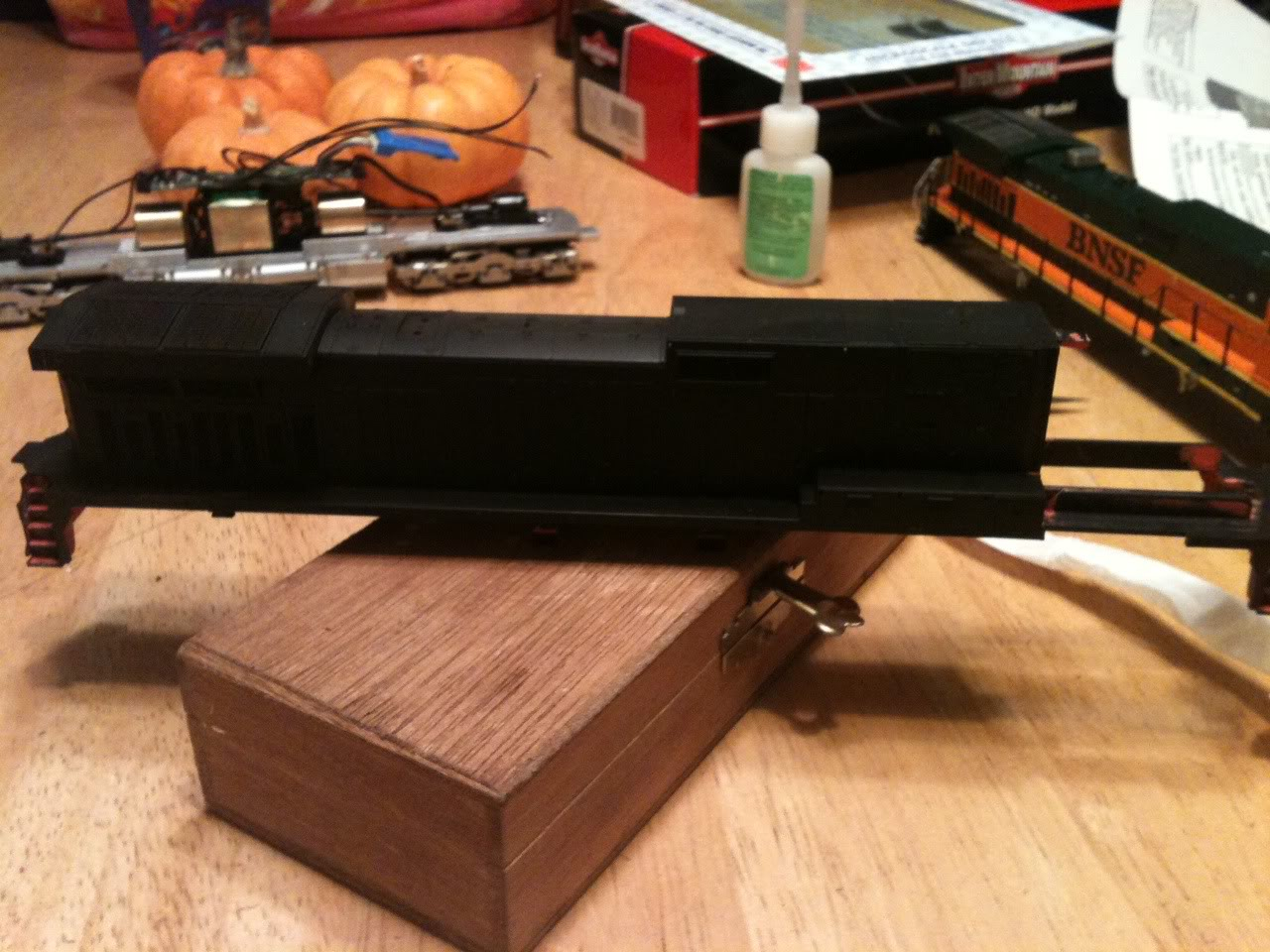 I started out using a leftover Athearn RTR chassis and two more blue box chassis that will be upgraded and repowered. The shells were purchased as part of a lot for a pretty good price but had pretty bad paint on them. With some of them being half stripped for someone elses unfinished project and missing parts, I had my work cut out for me...First, the bodies would need to be completely stripped and then primered as shown here...
Note the large gap on the side sill underneath the cab. This would have to be modified due to different runs of the Athearn body shells. Finding gullwing cabs was a chore in itself. Athearn said they had them in stock for almost $10 a piece!!!!
I decided that the radiator section amongst many other areas would need some help... I opted to use details associates etched radiator grille set. Here is how it came together...I only had to find one replacement radiator insert due to a bad cut! (oops!) As they say, "measure twice, cut once..."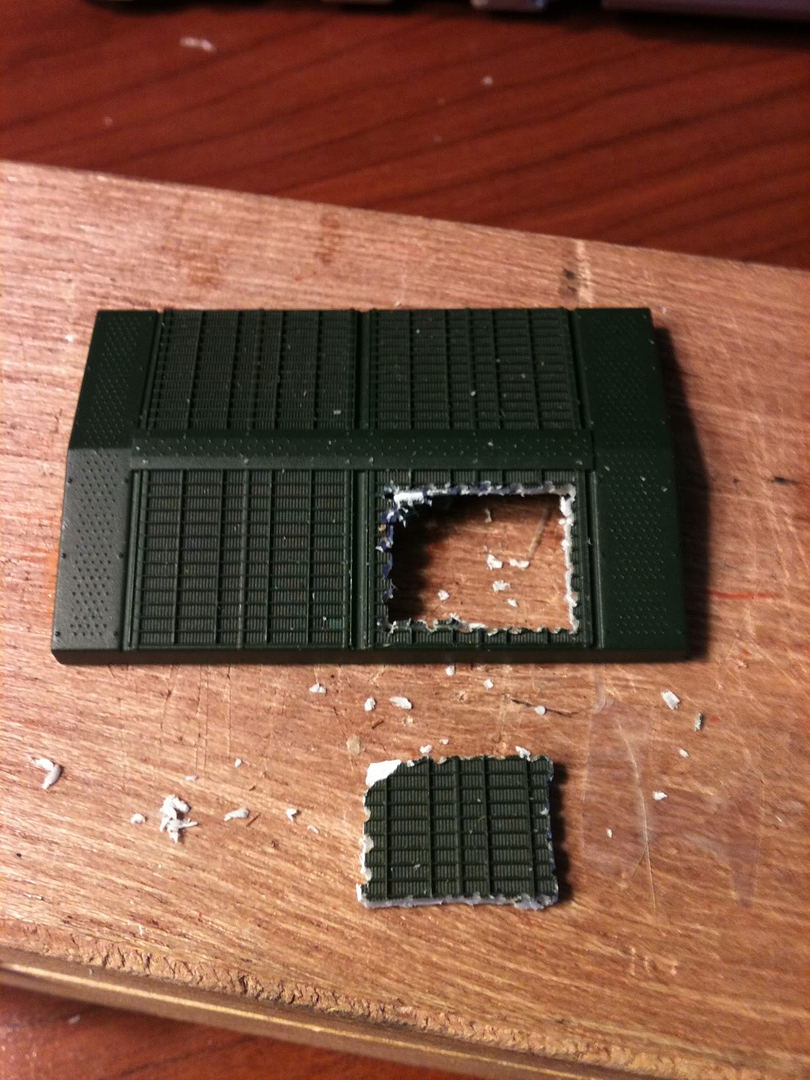 Thats all for now. I will post more in a few!
-Rich