So this past weekend I did something I have not done for about 34 years; I worked on a model railroad project! Since I am still planning the layout, I figured I would start on some of the rolling stock. I selected this kit for no other reasons than it would fit my theme and it was a unique subject.
This looks like a pretty decent kit so this should be fun!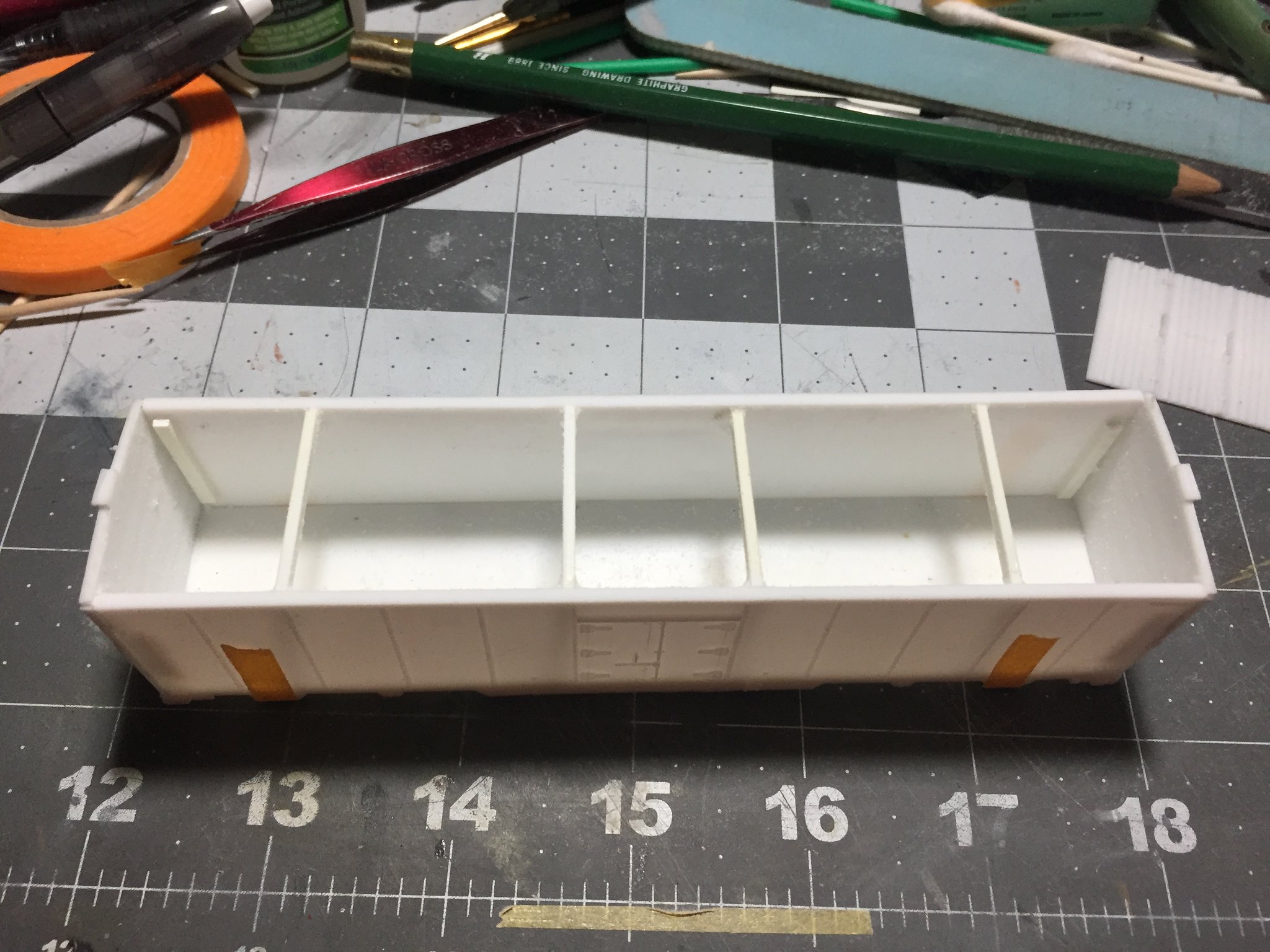 I added some square Evergreen to the corners to help align and square up the ends and the same for the sides to help keep the sides from flexing in brfore the roof was added.
The roof is just taped into place to check the fit at the moment, I will glue that later. No big hurry, the trucks and couplers are on order, and I still need to order the paint for it as well, so just kind of bopping along.