LGM and I went on a little railfanning trip around town this afternoon. For anyone that isn't familiar with Birmingham, we have a rich RR and industrial history.
BNSF power rolls thru the interlocking by historic Sloss Furnaces. The 27th street interlocking tower (behind us) is still manned today.
Old signal remains beside a building. The tracks are still in the weeds... This spur was on the Southern RR (I think). The interlocking tower is in the background.
Side view...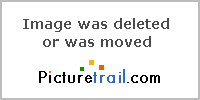 This old signal (close to the one previously shown) is on the same spur. It protected what I believe was the SCL track that crossed the spur and the main tracks of the interlocking.
UP SD70M MUed with a NS SD60 and a UP Dash 9 moving light past the tower.
This shot was taken a few blocks away. I thought it would provide some interesting modeling...
Did I tell ya'll lately that we LOVE trains???