Today I caught the morning Dayliner to Virginia, and set up my cameras at the curve that I love to frequent. Light's sparse at this time of year, and I was only able to catch 2 trains while I was there. (Heard the Glacier Express go by while I was having lunch...) There were three eastbounds also, but film is expensive, and I didn't want to waste it with backlit shots with terrible angles.
First train that came along wasn't anything special, a pair of Geeps on a manifest.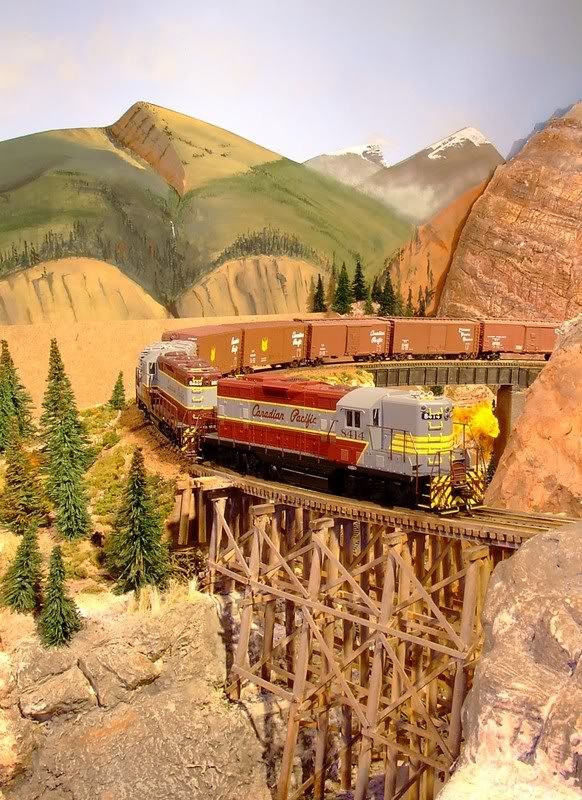 Now the second one was better. Matched ABA set of C-Liners on a WB grain drag. I'm on good terms with most of the crews, and since this was such a nice consist, I got them to stop for a few minutes while I ran down the gorge a bit to get a second angle.
I'm sure they wouldn't have stopped if they hadn't been pulling with CLCs, otherwise they might not have gotten started again!