Well, last time I spent most of my time at the curve, so this time I thought I'd travel around a bit more. Now, there are some projects underway in many places, with a lot of older inftastructure falling apart, so my photographic opprotunities are limited.
First, I went to the curve, we all know why...first I caught a grain train, and used the wide-angle to interesting effect.
Then - What a suprise! Not one, not two, but THREE C-Liners, and all in BLOCK lettering! Now THAT is a railfan's dream come true!
And before you scream about MORE shots from that place, I did leave just then to go to Hoodoo switch, where the mainline formerly divided into two sections, one into Redrock Canyon on a 4% grade, the other up to Virginia and west on a 2.2% grade - The 4% grade down has long since been torn up. On this day, a pair of C-424s waited for the signal to proceed to Virginia while some geeps got a little on-route switching done.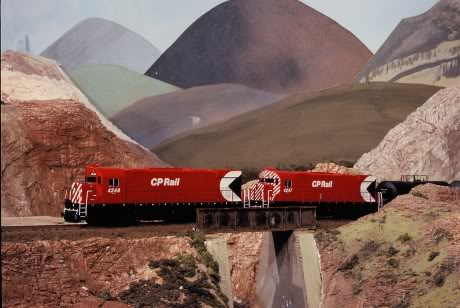 Then I climbed up the hoodoos, no small feat to get this shot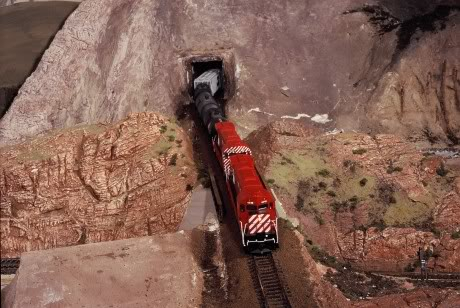 Then I spent another night in VIrginia, and, as per usual botched my night shots...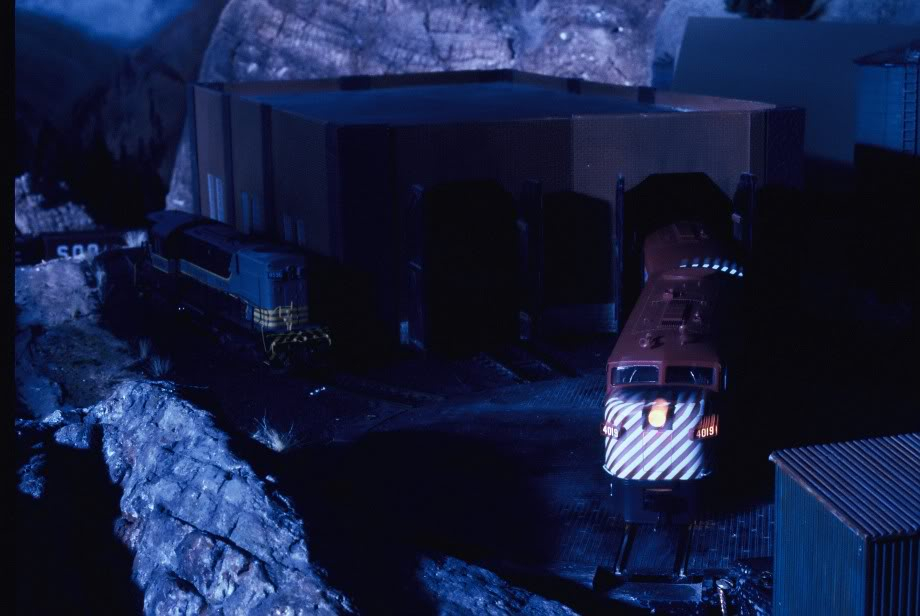 Note to self - Don't use filters to set the mood.
And watch out for those clouds...