A while back I built CEMR GP9RM unit 4001 out of a Proto 2000 GP20 chassis, GP9 high hood body & Prototype Model Industries cab. I have a post on the forum showing it
here
.
By chance the shop foreman at CEMR saw the pictures on my web page and asked if he could buy it to display in their office. I told him it wasn't for sale, so he asked if I could build another one for them. Initially I declined, as I had a lot on the go at the time, but then I relented.
I decided to start with a Walthers Trainline GP9M, as this is going to be a static display,and it would be a cheap starting point. While the short hood is a little too wide, and the cab is not quite right, I figured with a few modifications and some detail parts it should look ok.
Here are a couple of out of the box pics: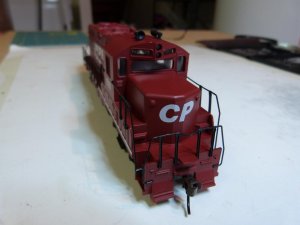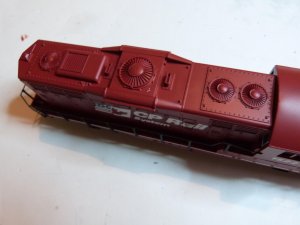 The first thing I did was to remove the shell from the chassis, then remove the headlight from the shell ( a piece of scotch tape held it in place!).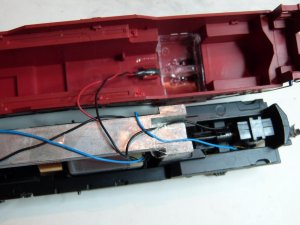 Next I removed the handrails, glass and roof mounted horns.