Hello All,
I'd like to start off by introducing my 3-rail O-gauge switching layout that I started building right about a year ago. It's kinda' hard to say just exactly WHICH forum to post this in, because there are several good candidates that it could be posted in, but ultimately I decided on the Tinplate and Hi-Rail forum, since it is probably the summation that this layout represents. Maybe, maybe?
Heck, I dunno.
At any rate, the inspiration to build this came about after taking delivery of a brand spanking new Lionel Legacy SW8 3-rail switch engine a few months before that. I have a 6' x 16' O-gauge layout table with a big inner and outer oval set up on it, and after running my new loco on it for a short while, I decided that this new loco was waayyyy too cool to be merely running around in circles on a plywood table. The sound system on that loco is out of this world, amongst other of its features. Therefore, the decision was made to construct a much more palatable layout in order to do this loco some justice.
Without further adieu, here's a few pic's of my layout set up at a local train show in early March............................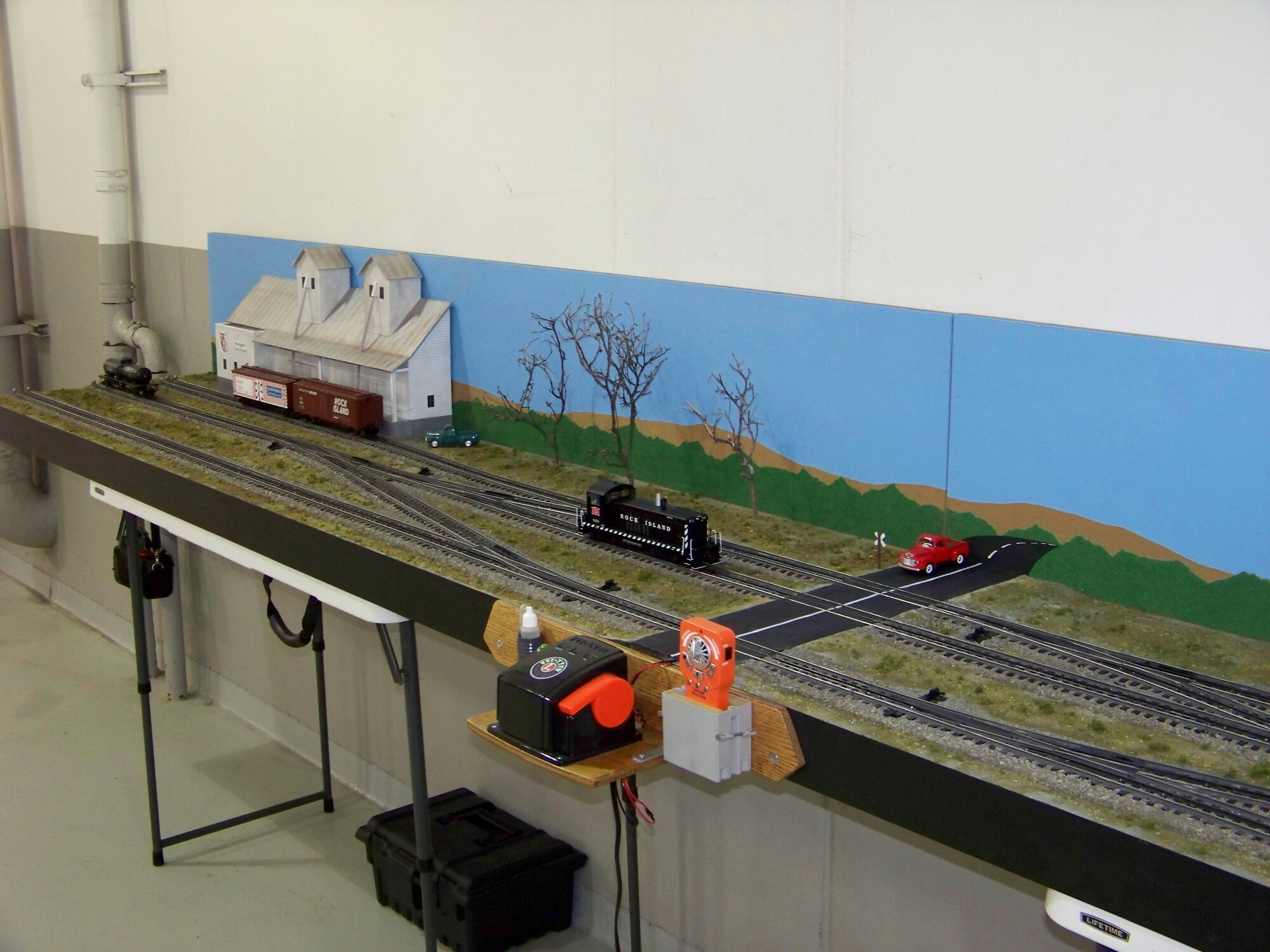 It's actually modular construction, consisting of two 2'-wide x 8'-long sections that clamp together for a total of 16' in length. The track and turnouts are all GarGraves, plus there's one Ross Custom Switches crossing. It's kind of designed a little like a switching puzzle, but hopefully not too mind-bending. Obviously, instead of a toy train layout running around the Christmas tree, this one is fairly more adult-oriented. Also seen are my scratch-built structures of Honeggers Feed & Grain, Worn County Standard Public Warehouse, and the Team Track Loading/Unloading Ramp which have been featured in previous posts in the "Buildings and Structures" forum.