I have been documenting my adventures in building my layout(
Here
) and I have gotten to a point where I want to start attempting to model some water on my small layout.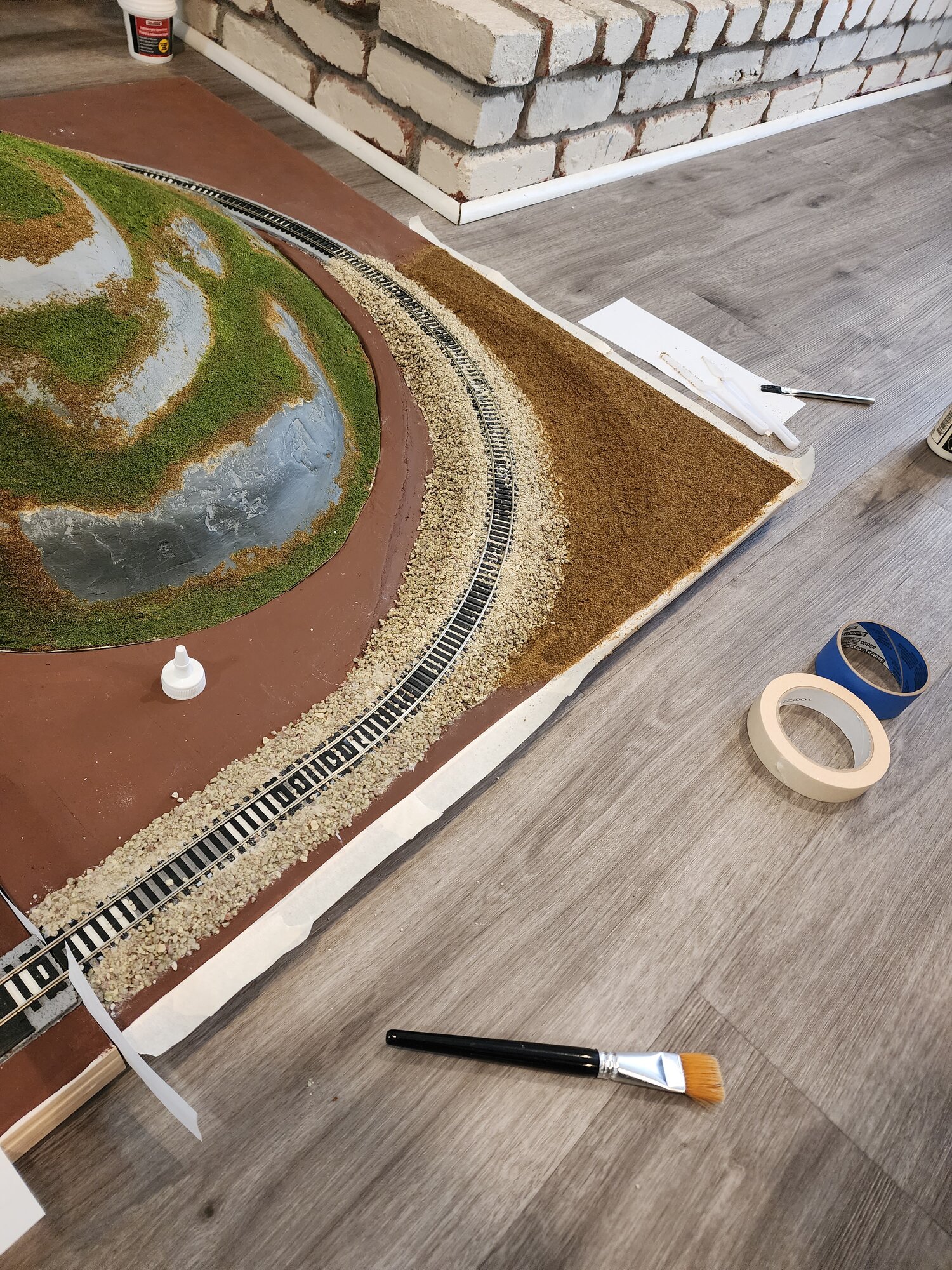 Here you can see the section that I want to model and the inspiration for the section.
I have about 7 or so bottles of the blue color glue that I aquired at Dollar Tree a while back and I wanted to consult the forum on what I should do. This glue is not very viscous and nor does it dry quickly. I want to be able to fill the sections that I dug out with the glue. Does anyone have any thoughts on this?
I had created this swatch that is about 1mm thick but it took so many small layers and quite a bit of time in order to get this very minute swatch. I don't know if I can do that as many times over as it would take in order to get it done. Should I just decided to chuck it and go to resin or something else? Can I add something to the glue in order to make it dry faster or thicker? Please give me some help so I can get this started. Thanks!