In addition to the box of structures, I also bought from the same gentleman a box of cars for $5 (yes, five dollars).
He told me "Most of these are junk." I replied "Oh, good! That's how I like them!"
Let's see what in here, shall we?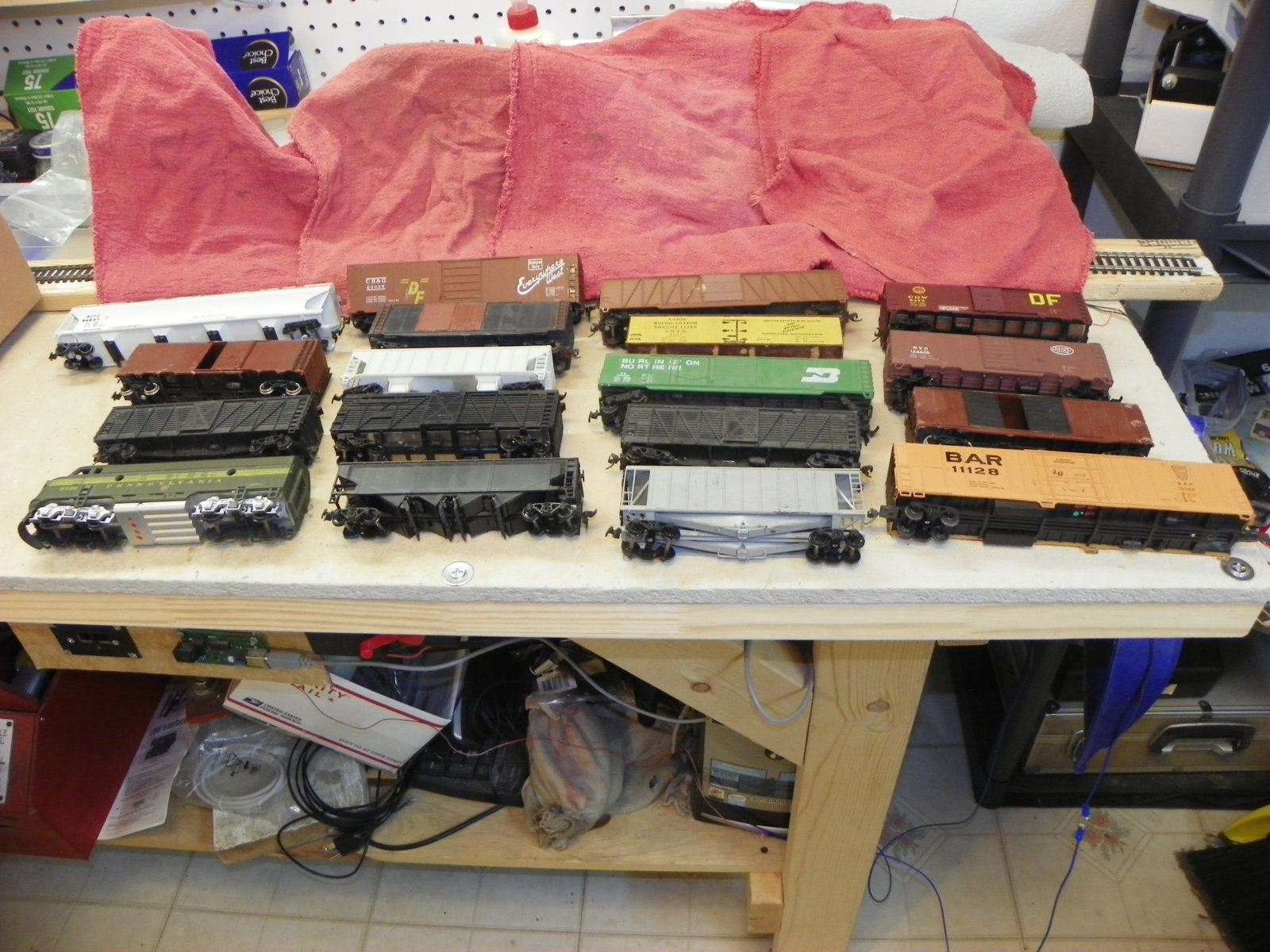 The F unit a dummy, and there's no way it can be powered.
The silver flatcar is an HO scale Lionel 0850 Army operating flatcar missile launcher. The missile did not come with it. There are no trucks or couplers, but it's still pretty cool!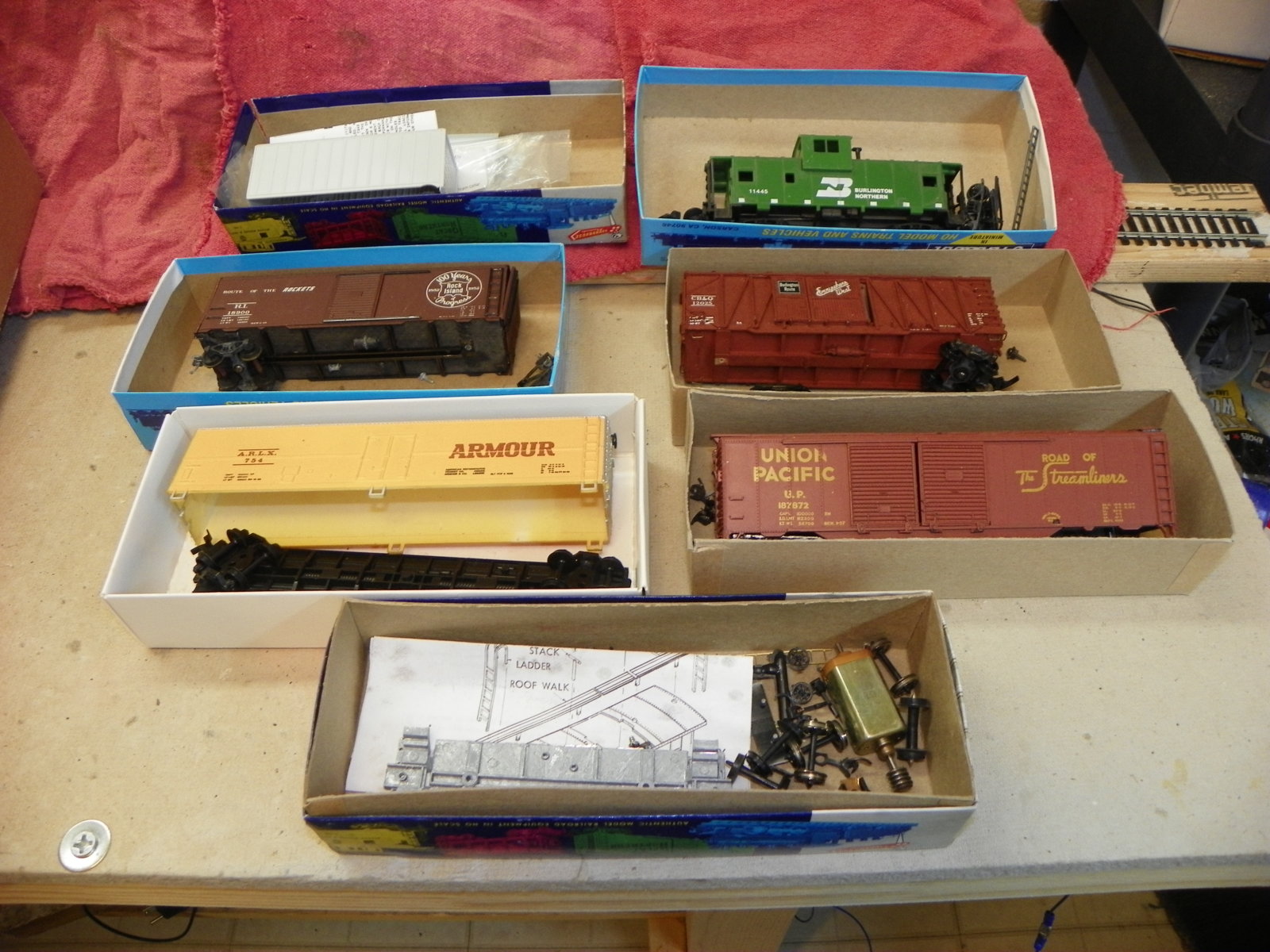 There are some projects in here that are worth rebuilding, some are good for just parts, and some will become weathering practice test subjects.
I also bought a few other items. I bought a Williams Brothers clear plastic '64 GTO kit, a station wagon with boat and trailer for use on the river scene, and a package of Kadee metal wheelsets. The wheelsets I got from a guy I have known since 1st grade, which is longer ago than I like to think about. He has a lot of stuff from his own layout (he says he's been collecting stuff for YEARS!) that he brings to train shows to sell. I see him a couple times a year and always buy something from him.
So I should have enough to keep me busy for a while, anyway!