- or -
There really is a prototype for anything.
This was posted on reddit today. It's a photo from 1980 of a CN switcher running through someone's front yard.
The location is the corner of Ritson and Bruce in the city of Oshawa, ON.
Here's another viewpoint.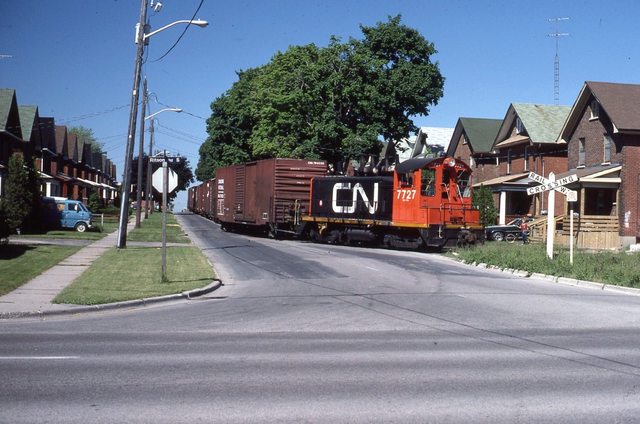 And a shot down Bruce Ave.
No signs of the railroad anymore on Google Maps.
https://goo.gl/maps/vMH3hTbxLNf4jeQ89