Well...
Probably
the final expansion.
The time has come to finally finish the last loop on my layout so that the trains can complete their "Around the Room" journey. I've been slowly putting in shelving to get around the pool table, added in the Time Saver Puzzle shelf layout that was given to me, and now Whistle stop is ready to add in the last little bit of track.
The basic, and simple design looks like this:
Of course I had some help from the other train freak in the family:
The frame: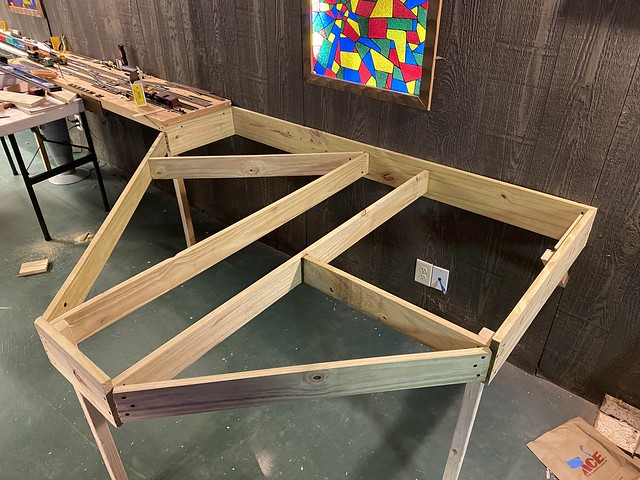 And the baseboard:
The 2" foam is held down with silicone and may get a drywall screw or two for good measure. There will be 8" wide facia board all around the edge once I get some (Lowes was completely out when I got the other supplies). In the little concave nook I'm hoping to put in a small stand to hold a laptop. We'll see how far that gets.
Soon there will be tracks...