Just wanted to tip my engineers cap to Brakie for posting a link
to research shortline railroads.
One local shortline has held my interest for years, but I did not really
research it until seeing Brakie's link.
It is the Tonawanda Island Railroad.
It was a common carrier owned and operated by Mr. Corigan Sanoian.
The Tonawanda Island Railroad operated over 1.5 miles of track from
a junction with Conrail to Tonawanda Island in North Tonawanda, N.Y.
In 1995, the railroad handled just 51 cars of traffic to it's consignees
on the island.
It's only motive power was a Canadian Locomotive Company 50 tonner
that once belonged to the Ontario Paper Company.
Built in 1950, it was numbered "#1" by it's owners.
The Tonawanda Island R.R. serviced the International Fiber Company and
the R.T. Jones Lumber Company located on the island.
Traffic was brought to the island via a swinging bridge that crossed the Little River.
Over the years of operation, the Tonawanda Island R.R. fell into disrepair
and was eventually ordered to cease operations by the
Federal Railroad Administration on February 12, 1996
with Emergency order 19.
Here's a link to the order:
http://www.fra.dot.gov/us/content/822
It is quite a good read and tends to be a bit comical in regards to some of the actions conducted by the railroads owner.
Emergency Order 19 mentions the poor condition of the railroads locomotive,
the poor training of it's crews and the unsafe condition of the swinging bridge used to cross the Little River.
After the railroad was shutdown,the tracks were torn up and it's locomotive was abandoned on the island, in that order!
The locomotive was purchased several years later by a local railroad museum in North Tonawanda.
The museum had begun restoration of this locomotive, but I'm unaware of the progress made to this date.
As a side note,the Tonawanda Island Railroad Company is still listed as a
shortline partner with CSX.
Here's a link to CSX:
http://www.csx.com/?fuseaction=customers.sl_directory-detail&i=2213
During my research, I took a mini field trip to the island,the junction and the museum in North Tonawanda.
Here are a few pictures I snapped along the way......
Tonawanda Island R.R. #700 in better days:
The swing bridge:
International Fiber Company: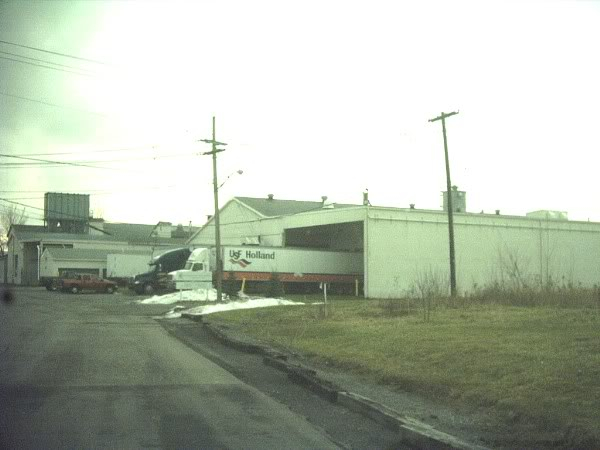 Former site of R.T. Jones Lumber Company:
Juction remains and switch stand:
Former right of way: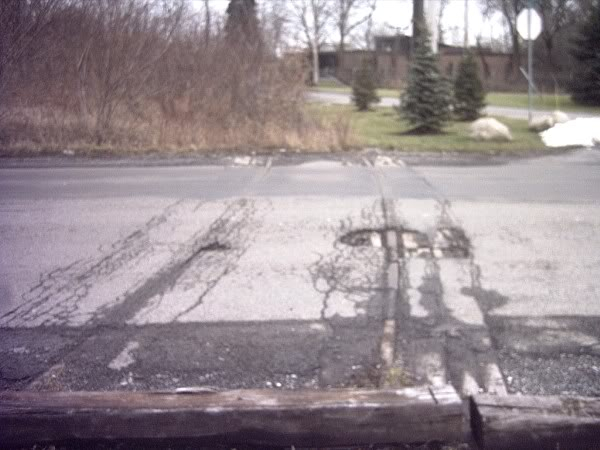 #700 at it's current home:
At this stage of my research, I'm looking for some arial views of the island
and the railroad's trackage.
I think it would be fun to maybe design a track plan based on this neat little railroad.
I hope everyone enjoyed the tour.
Last edited by a moderator: