I found a couple of hours this afternoon and had another look at my Con-Cor SW1200 (N&W) with the intention to install a TCS Z2.
What i had not noticed before was the space in the fuel tank, flicked the tank off, picked the Z2 and it fitted.
Spent a bit of time looking at possible cable routes and there is just enough room between the motor and the frames - next looked at how to connect cables to the motor. I decided to mill out the motor tabs pressure points
which gave me the clearance to solder the cables on (right angles)
I then put it back together the zapton tape did not put to much pressure on the frames, being careful that the little insulating pieces realigned properly.
I temp connected the track cables to the frame screws - doulbe check everything was where I remembered - so off to the program track
Drum Roll!!!!!
Power cab did not reset so no shorts
Dialled in the old cab number 611 (Z2 was previuosly installed in my 4-8-4 J class)
Notched it to 1 - it moved - correct forward - then correct reverse
Next a couple of run tests - All OK - except for no the lights
I was hoping to use the old light board as track connections with the bulb removed but I am unsure how to make up and connect an LED for light.
See the follwing photoes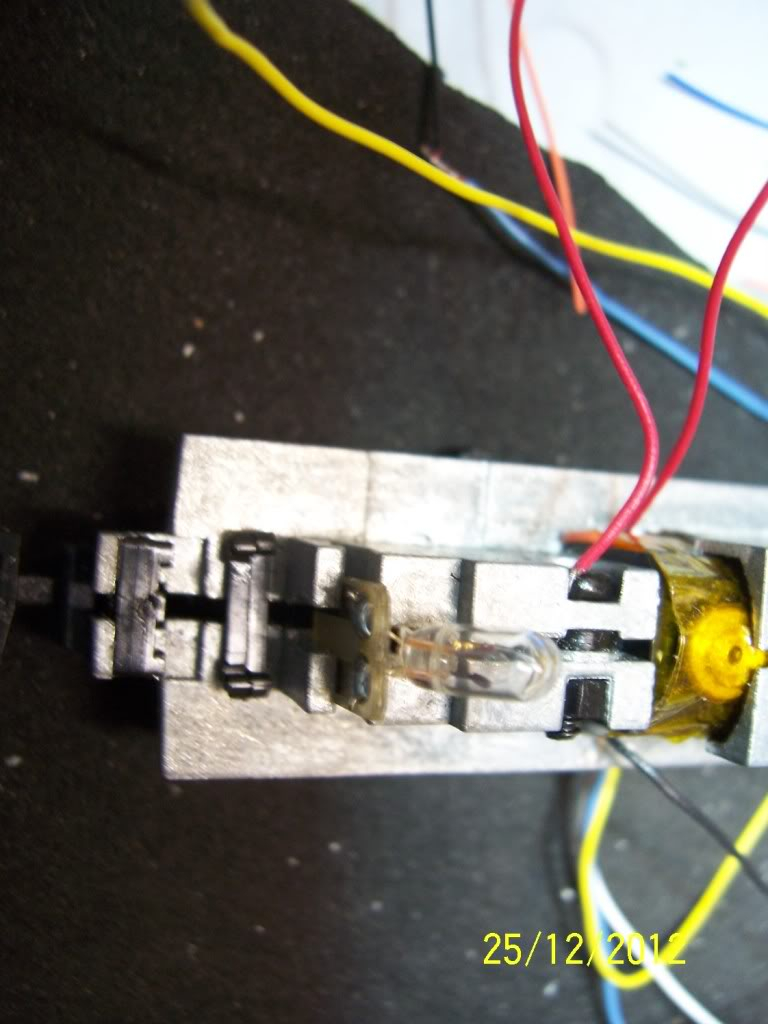 I await any advice from the learned
Merry xmas
cmaceeepc
Craig