Hey Folks
Since im new here, and still getting to know you folks, I thought I would share some of my scratchbuilds. See for the last couple years (and for a couple more at least) ive been confined to an apartment so ive been tied down to nothing more than my 4X8 layout. My dream is to eventually add on to so I have held off building scenery on it so until it find a permanent home on some benchwork in a house.
So to pass those days while I wait to build my dream layout, ive commited myself to lots of scratchbuilding. That way I will have structures ready to go when that day comes. So I just thought I would share a few with you. Forgive the fuzzy pics of a few...they were taken in desperation with my camera phone.
My early days of learning to scratchbuild. This is a firestation
Gulf Gas Station
A Clocktower (lights up)
Bucks Stove Palace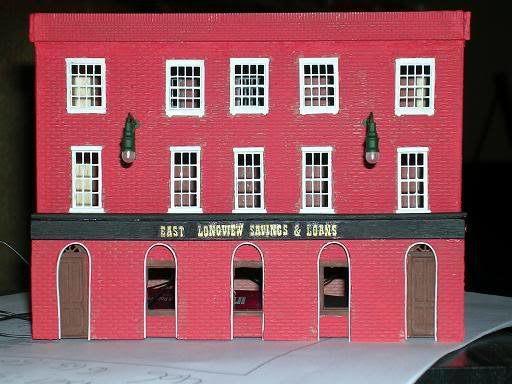 Kelso Bank (Exterior Lights Work)
There are more, but I have to dig up the pics somewhere. Just thought I would share. Im still learning as you can see!
TJ