Long long ago in a galaxy far away...
No, that's not right.
Anyway, when I was a teenager (which was long, long ago) I had an over-ambitious model railroad that I was constructing in my bedroom. Since I was a teenager, funds were tight, and it didn't get much further than some benchwork and a few cars. But I never gave up the dream. I've had a subscription to Model Railroader and been an armchair modeler for many, many years.
Eventually my own kids moved out and now I have a spare bedroom to work in. I dug out the boxes that I've moved from house to house, made an inventory, discussed a budget with the CFO and started building. I have all the benchwork up, lots of cars built, a couple locomotives with DCC and some track put down.
I finally got my backdrop up and am going to town on the scenery. This is so much fun!
Here are a couple of photos.
My Tenshodo Consolidation (pre-backdrop installation)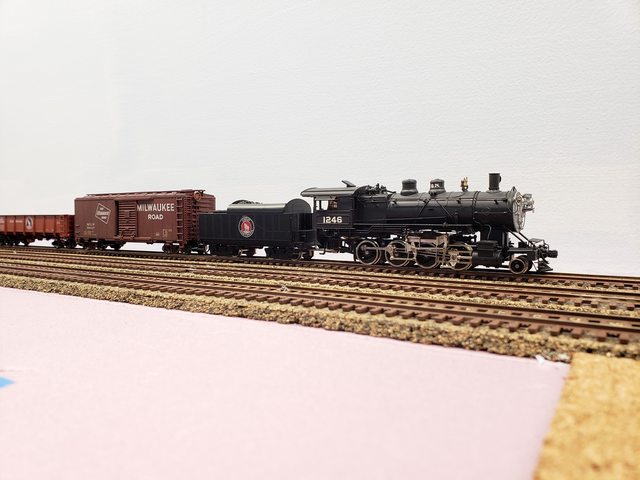 A scenery (still in progress) glamour shot
Lots more details and photos on my layout blog
https://www.blackwingandwestern.com/
and my Facebook page
https://www.facebook.com/blackwingandwestern/