Hey...
Looking at this forum and others I have learned some new techniques...Rusting and chipping paint, fading letters and better airbrushing. I recently showed off some of my weathered cars off at my club and was offered the chance to start weathering cars for alittle extra money (to support my hobby of course!) These are the two most recent pieces of equipment I have done...What do you guys think! Please be honest...I've been disappointed before...seems to be the only way for me to learn!
Thanks for your honest opinions in advance!
An AC4400CWCTE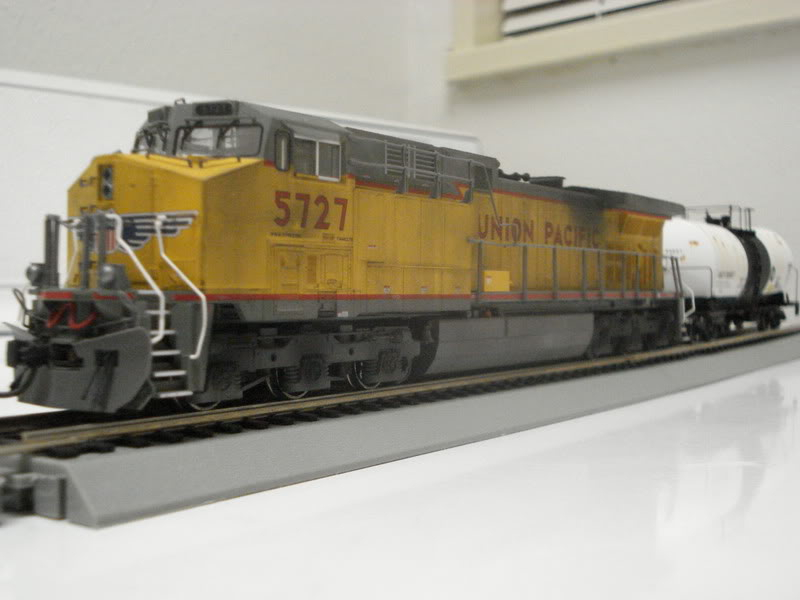 17K gal???? GATX tank car...
before:
after (in progress shots...):
I will next finish this car after I weather the trucks, couplers, add wheel splatter to the tank ends and dust the bottom using an airbrush. Thanks for looking!
-Rich