I am starting a new layout as some of you may know. If you have ever seen any pictures of my layout before, that one is at one of my family member's house in Vermont. I tore it up over the summer, keeping all of it to use the scenery. But because I live in Texas now, I have "Layout Fever."
So, I have gone to the library and got some books to study up on. I am moving in a week or so, and can start it at the new house. I will post progress pictures. I have some pictures of things that will be added on to sections. I am currently making track plans using the Atlas RTS Freeware. I get a one car part of the garage for my needs and wants, there-fore, a layout, work tables, bike shop(BMX), etc. I figured making a 1x2 frame and a masonite top. I will then put foam on top of that.
the purple is a mountain.dark blue is water. black is road. light blue building. green-turf.
ok. over the past couple of days, I got to get some soldering done on the track. I still need to file it down, but at least the track is stiff. I also soldered some wire to it. It is Model Power rainbow line. Here are some pictures.(sorry about the fuzzy pics.)
I recently took a trip to Massachusetts/ Vermont (like right on the border) to visit old friends and family members.(about a year and a half ago I moved from Massachusetts to Texas) anyways, I visited my dad and he showed me this spot that he hangs out at with his buddies that he calls "Under the Bridge" It is located in Pittsfield Mass. It is actually near the tracks. there is 2 old fashioned bridges that is made for two trains on each, but a set of tracks were taken off each. then there is one bridge, which is the one they hang out under, that is abandoned. the rails were never removed though. He was telling me that he and his buddy threw some rails in the river below, in which one landed straight up and down. I started modeling the abandoned bridge. it actually had a turnout on it, so it "splits" It is located by a river with water fall. in the summer the water doesn't go over the falls, it goes through a chute just before the fall that brings it out at the bottom of the fall.
here is picture of the area i am going to model.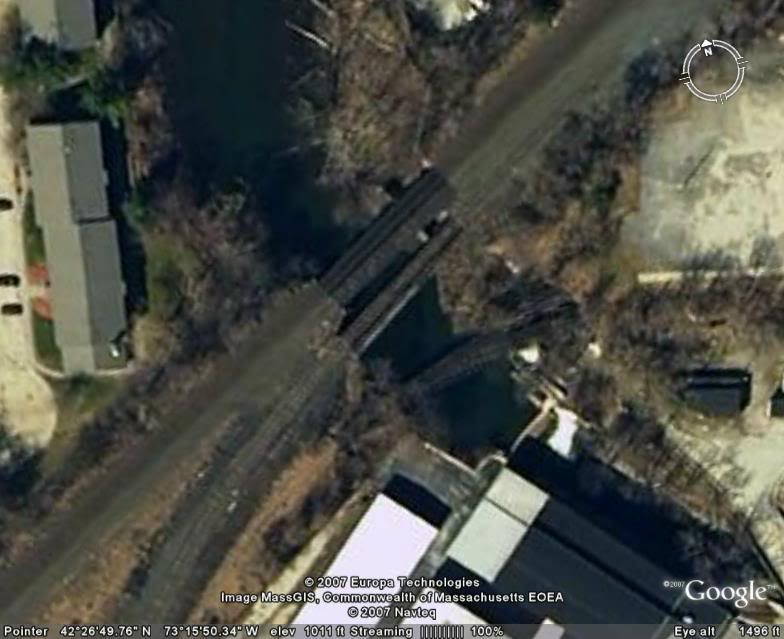 here are some pics of the bridge- the one I have started.
i still need to weather it some.
i was planning on doing this after I moved, but I was looking on this guy's website and saw the bridge.
site- Stephens Website - Stephen's WebsiteÂ*
page- ModelRailroading - A Small Bridge
here is the bridge that will be in service.
it still needs some weathering and some other details.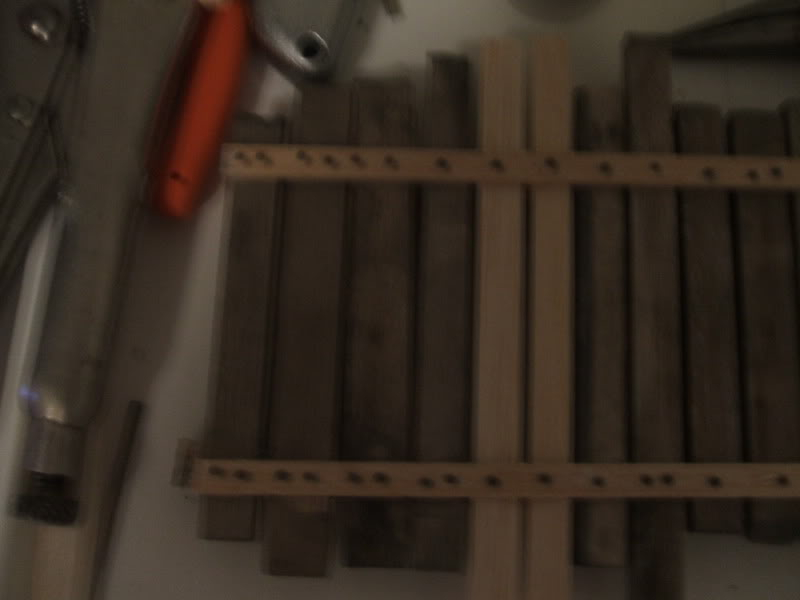 here is both side by side.