Here are two cars that I have experimented some new techniques on...Please let me know what you guys think....There will be more to come soon!
This is a 23,500 gallon ACFX tank car made by Atlas. The top of the car has been sun faded and is now starting to rust through. The trucks have a reddish color (more like rust) that I have mixed and I seem to like the way it makes them look.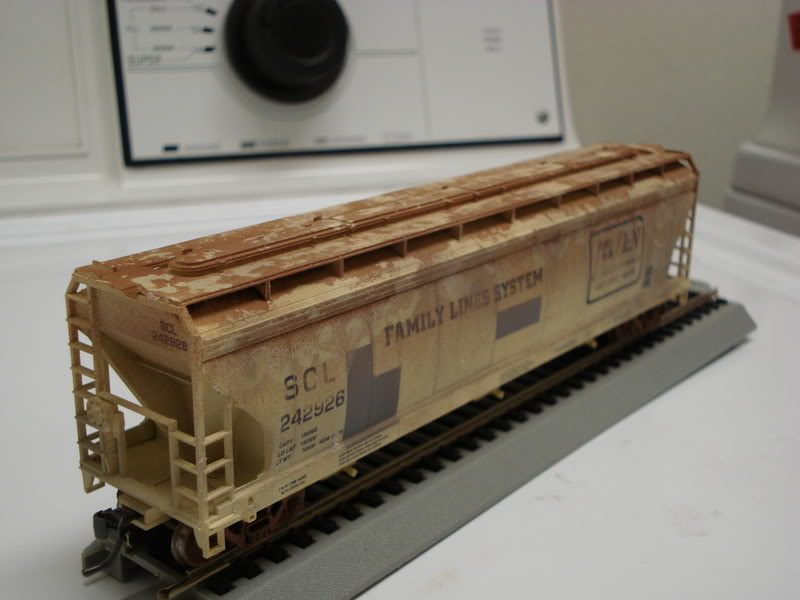 This is a Family Lines ACF centerflow hopper from Accurail. I don't really like the ladders too much (mostly because the up close pic really makes them look ugly) but the whole car was a decent kit. The letters have long since faded off, and the salty environment of the east coast have really taken their toll on the original paint. Note the repairs made to the side of the car recently. All in all, I like them, but I know they need some things to make them even more realistic. Aside from add-on detail parts, is there anything else I can do to make them look more real? Paint techniques I could try? Feel free to let me know! Thanks guys!
-Rich