I'm going to try to share with you my journey in building a Bar Mills laser cut model. Bar Mills is usually a fairly straightforward build. I will day that their instructions give a little too much credit to the builder. Sometimes I wish they were a little clearer, but if you look at the directions "in depth" you will find everything you need to complete the project. I think having the experts write the build directions is sometimes a mistake in that they think that you are on a level with them, and believe me....I'm not. I've always thought that having someone who was new to the model and has completed its assembly should write the instructions.
On with the build. I start out bracing the crap out of my walls. This particular models instructions state that bracing is not necessary because of its small size. Don't you believe it. Especially if you plan on using any type of wash. Don't ask me how I know.
l
Next I spray both front and back with a gray primer. I use the Rust-Oleum brand, only because that's all they had at the store. I've read that the Walmart brand is better, and cheaper. Let the primer dry overnight. You'll be glad you did.
Next I choose the color. I paint almost exclusively with acrylics. Not because I think they're superior, they're just easier to clean up. On this particular structure I chose Delta Ceramcoat Adobe Red. I love this color. This type of paint is available anywhere model paint is sold, including Walmart. Cheap cheap cheap.
I painted with a very stiff brush cut down to the nub. Actually it's more like a "heavy" dry brushing. I didn't photograph every step because I didn't know then that I was going to post this stuff. Sorry.
I let the red dry a bit and then I mixed some of the Adobe Red with some whit acrylic to form a light pink. I then dry brushed a light coat of the pink across the walls, very light.
My pallet: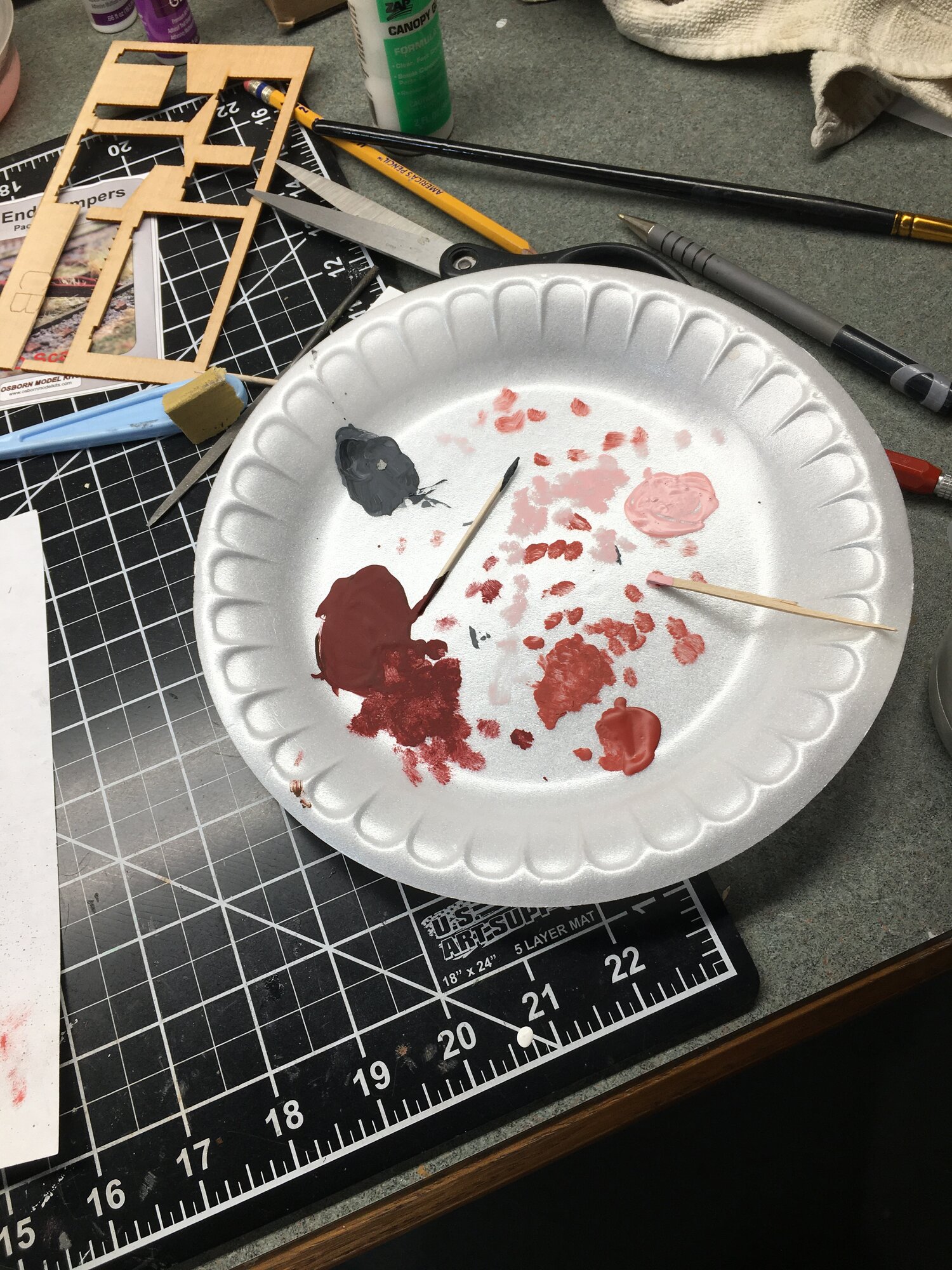 I let that dry and then I use an India ink alcohol mix. I don't actually brush the wash on because I don't want to smear the colors. I kind of drip it on. The alcohol doesn't mix well with the acrylics and tends to blend the colors...this is what I want. So let's see, that would be a total of four coats..the gray prime, the Adobe Red, pink, and then the wash. Not done yet. My final step is to LIGHTLY rub on some PanPastel weathering pastel.
Here it is: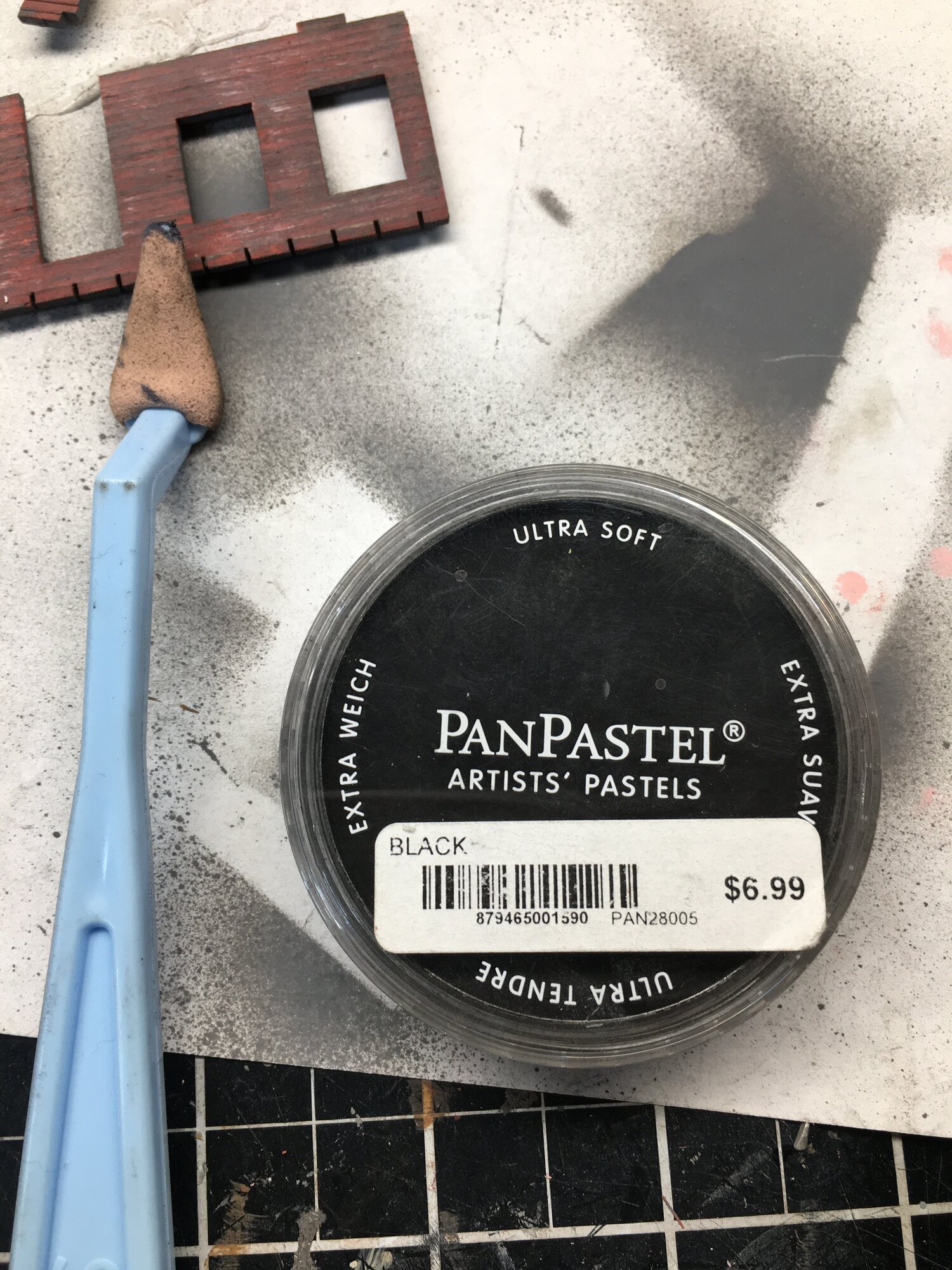 This stuff is kind of a greasy weathering product. I put just a light touch of the black and drag it against the clapboard to make it stand out. So far that is a total of 5 layers. I will add some weathering powder later. I think that all of these layers give the model depth. Maybe it doesn't, but it makes me feel good.
That's as far as I've gotten so far, but I'll post up as I go along. I'm slow, so have patience.