I love creating Mini scenes, there are many on my layout which were built at a table an inserted into the layout later.
Here's just a couple of them.
#1 is a woodlands scenics kit I made up whilst in H0 and later fitted it into my old Badger Creek layout.
#2 is from my latest 0n30 Cooncreek layout, its an openair Blacksmiths shop which measures 5" across and is 3" deep. Everything apart from the anvil and buckets were scratchbuilt.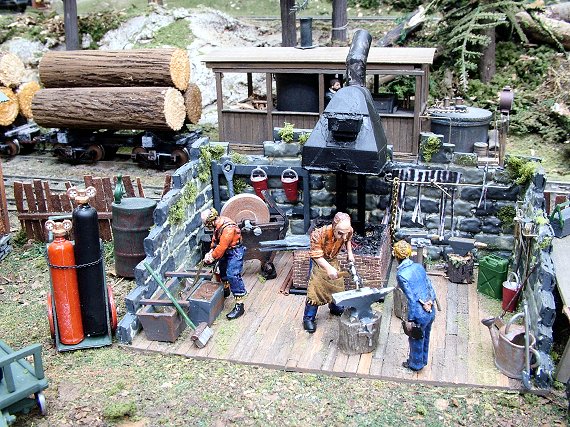 Shamus