Hey guys. I've hit a snag on my module.
I am currently at this point. I have my Code 83 flex-track cut to about 2', and I have removed a big chunk of the ties to accomodate this bridge deck. I'm using the Walther's wooden trestle plastic kit.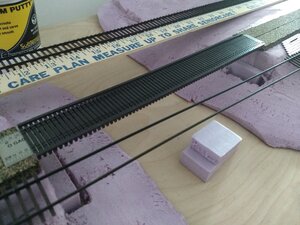 I have absolutely no idea what glue I should use to stick my track to this bridge. I have been advised to use a product called Pliobond glue, but no one in my area has it. I have checked hardware stores big and small, hobby stores, and online. Can't seem to get it. So what's another one that will work? I have E-6000 on hand but I'm not sure that will work for this as it sets up very quickly.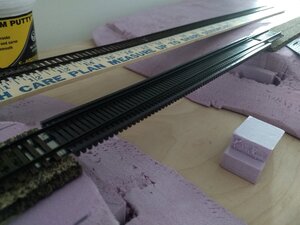 Also on my dry test-fits, this bridge seems to hold gauge very well by default. I had a loco holding the rail down on the molded tie-plates, and my NMRA gauge confirmed everything was good this way. Do I need fancy track gauge tools when I finally get this deck secured? This is my first time doing layout work of any kind on my own.