Certified Great Northern Nut
These are the detail parts from Showcase Miniatures that I posted in the RPO thread the other day.
The garbage cans are really neat. They are nicely cast and required minimal clean up. To paint them all I did was wash them with soapy water and then hit them with a black wash to pop the details. The pewter color already looks like galvanized steel. I could have added some rust - I might go back and do that later. I hit the open cans with a few blobs of various colors.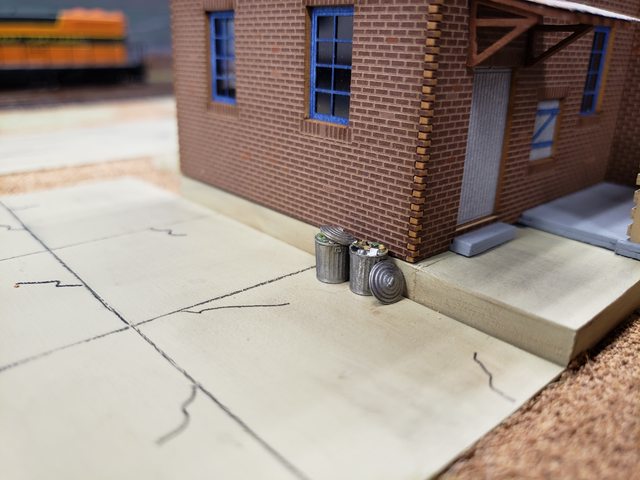 The loading ramps are also nicely cast with minimal clean up needed. Again I just washed them. These I hit with a rust colored wash, and then a black one to pop the diamond tread. I added some yellow to the side rails and there we go.
The only issue I have with these is they are not quite long enough to reach from the dock to a box car. Guess my buildings are set a little too far back. Oh well.