I did the basic ground cover yeasterday: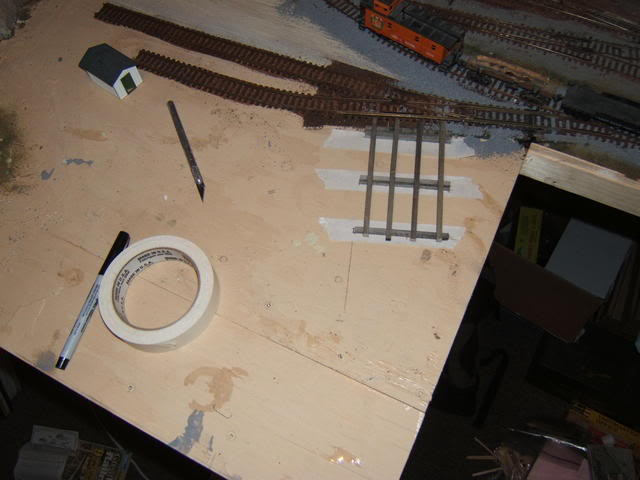 First I finalized where the log ramp would be since this determines where the sawmill will sit. I also ran a strip of masking tape around the edge of the layout so my carpet would be protected.
I masked off where the ramp would touch the ground so I could find it later
I spread full strength white glue all over the area. Then ground cover, using Woodland scenics earth blend ground foam (I find it's a good base to add to). I soaked it down with dilluted white glue in a spray bottle. I added the gravel roads next. I used dark brown fine grade ballast for this. again I soaked it down with the dilluted white glue. Finally I added a bit of green grass ground foam around the earth blend and cinders where the steam boiler will sit. soaking that all with the dilluted white glue. I let all this dry overnight.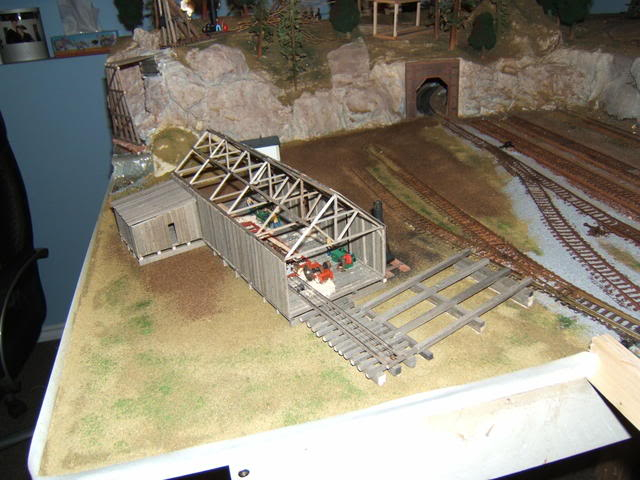 Here's the sawmill sitting in place with the gravel roads and parking lot surrounding it. I still have to add alot of detail like lumber piles and racks, storage shed, waste wood piles and other junk, vehicles and of course more people.
Last edited by a moderator: