We join this project already in progress (but not by much).
I grew up in a little town called Fairbury, Nebraska. I left for the big city of Lincoln in January of 1981, so next month will be 40 years here. The population was around 5,000 at the time. It's around 3,500 now. 6 miles east of Fairbury on highway 136 is the village of Jansen, population 113 in 2018. There is a grain elevator on the south side of Jansen, right next to the highway. This grain elevator is worked by GP7 #101, owned by JLCX leasing company. I see it every time I go back to Fairbury, where my mother and brother still live. I decided a couple of years ago that I wanted to model it for my layout.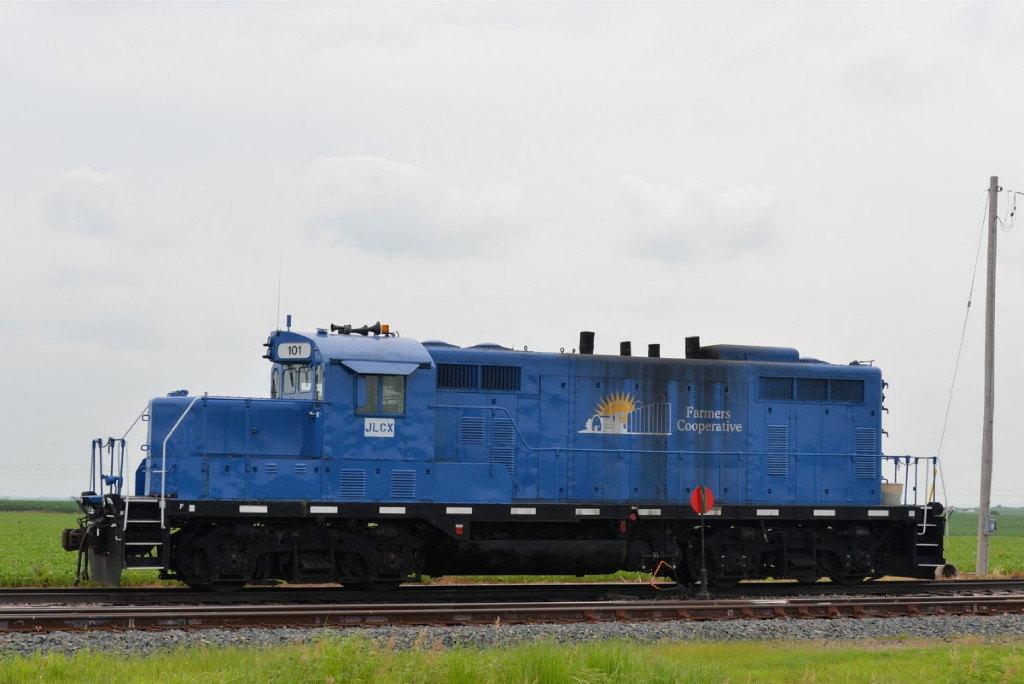 This locomotive was originally built as CNW #1589. This picture was taken in August of 1977. As you can see it originally had a high nose, which was changed to a low nose sometime after that. This picture was originally a GAF slide, and the film hasn't held up to well over time.
One of my former grade school classmates was at the train show here in Lincoln (back when they were still allowed) and he had for sale a Walthers Trainline GP9M. He had it marked at $45. He told me "For you, John, I'll take $35. Everybody else pays $45." So now I own it. I'm finally getting around to it!
I have the shell off and the handrails removed. The nubs on the front and rear handrails above the steps didn't want to come loose, so 3 out of 4 of them broke.
Some CA will take care of that when the time comes. I got the windows out intact, other than where they were glued to the cab roof. Easily dealt with. The rear light lenses came out in two pieces rather than one. Fixable.
The GP9M is different in a few respects, the most noticeable is that it has dynamic brakes while the 101 does not. Oh, well. It's mind over matter: If you don't mind, it don't matter. And I don't mind!
The plan is to strip the paint off the shell and prime and paint it. The frame will be black and the body will be Model Master French Blue. I like that color, and the 101 was a much brighter shade of blue when it was "new". I will try to find some images of the coop decals and print them out. I will be installing DCC and sound. I have a Digitrax SDXH166D sound decoder on the way, it should be here tomorrow. This one of the "old" style Trainline models, it has no circuit board. I have seen some YouTube videos of people installing DCC in a Walthers Trainline locomotive, and the internals on theirs don't look like the internals on mine! The weight goes up to the top of the shell, so there's no room above it for a decoder unless you mill or grind down the weight, and by the time you remove enough material for a decoder you've pretty much cut the weight in half! So the decoder will be taped to the bottom of the weight above the rear driveshaft. According to the dimensions of the decoder listed on the Digitrax website, it will fit. The stall current is within limits, so I'm good to go there.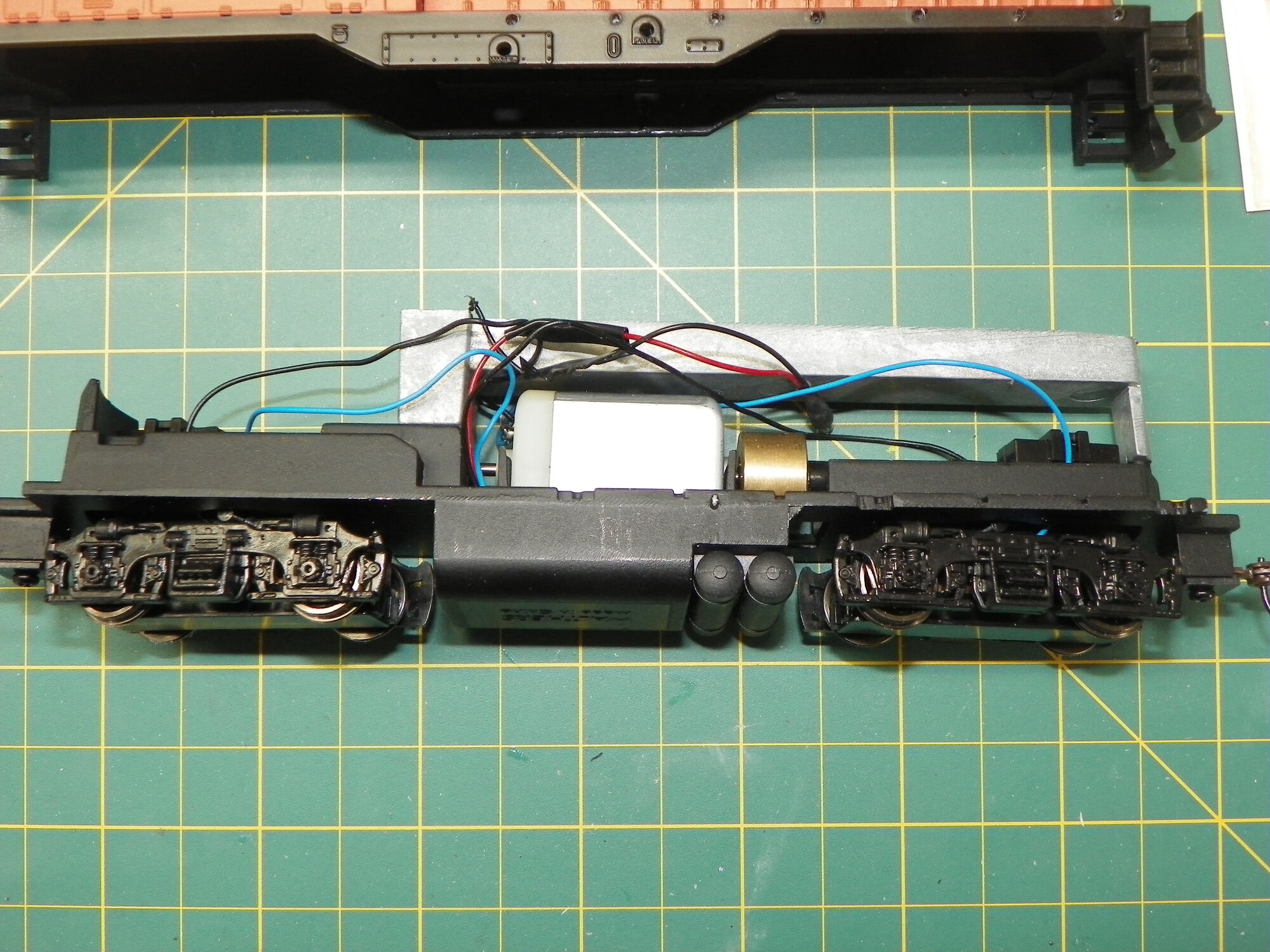 I'm going to use an Iphone 4 speaker, cut down like I did for my 0-6-0 project. That will be installed with double sided tape on the front of the weight. The surface mount LED's in the first GP9M pic will be used for headlights and class lights. Being as this is Walthers lower tier model, no holes or drilling dimples are provided, but I'll get 'round that.
I'll start soaking the shell in denatured alcohol tomorrow to strip the paint. I don't want to let it soak any longer than necessary, and I won't be able to keep an eye on it this evening.
So... let the fun begin!