The past few months, I've had no time for modeling due to a lot of "real life" obligations. I'm finally starting to get a little bit of time, and have used it for a couple of upgrade projects...
First off, i converted my kitbashed, narrow gauge RS-3 to use battery power. With all the electronics inside the hood, there was no room to put the battery in the loco. Besides, I prefer to charge lithium batteries outside of any irreplaceable models, in case something goes wrong. So I turned one of my old gondolas into a battery car.
To hide the battery pack, I made a false load of scrap iron, starting with a basic box made from Sintra PVC foam board. Then I covered the top of it with broken and twisted bits of styrene shapes and strips -- a good way to use up some cutoffs.
I sprayed it with a coat of red primer, then black primer: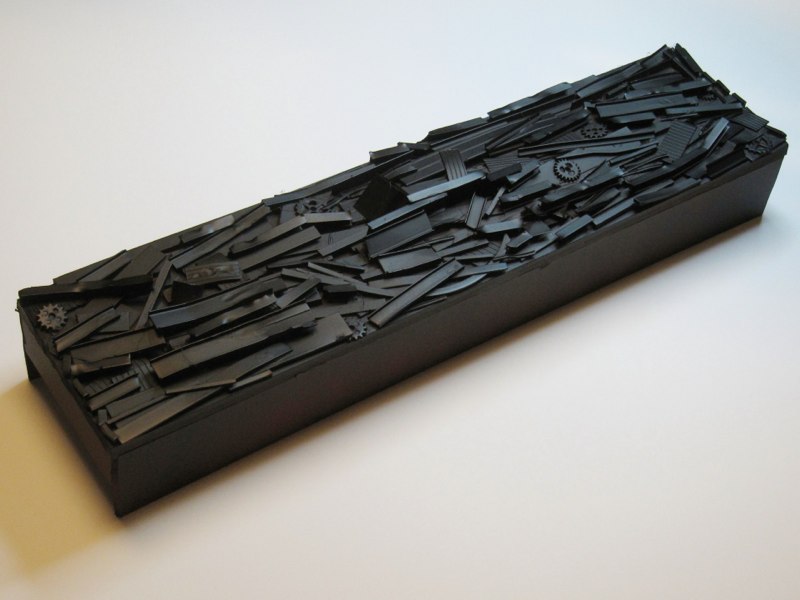 Then I used Sophisticated Finishes brand "Instant Iron" and "Instant Rust", and finished it off with a few touches of acrylic to look like old paint on a few of the parts: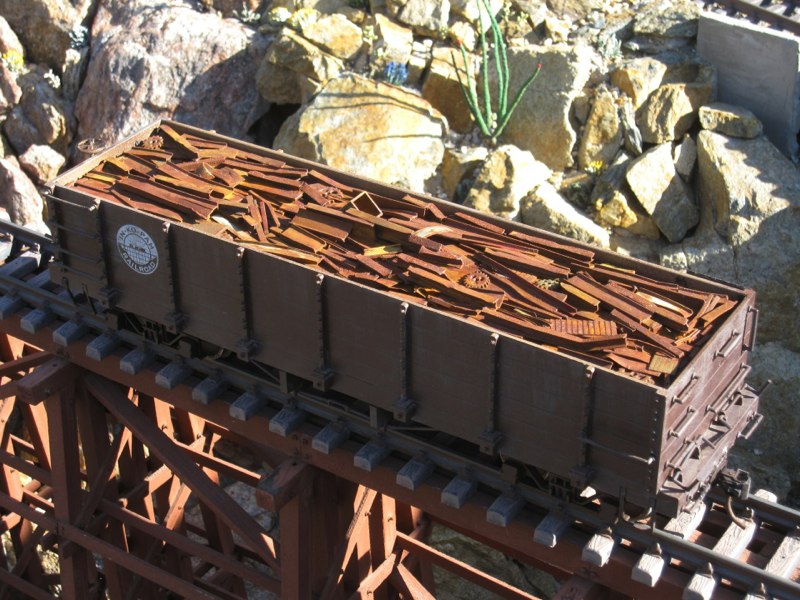 My next upgrade project was replacing the lights in my structures with LEDs. Originally I used grain-of-rice bulbs, which are cheap, easy to use, and fit into even very small scale fixtures. Unfortunately they keep dying on me, rather mysteriously and inconsistently. Some have lasted for years, others need almost constant replacing.
I'm getting LEDs in several sizes from this source:
http://www.modeltrainsoftware.com/bl-212.html
If you want to see how I installed some of them, go here:
http://www.raydunakin.com/Site/IRR_Lighting.html
So far I've only converted the lights in two structures, the rock shop and the bakery. I coated the LEDs in the rock shop with a bit of glossy white paint. This dimmed them slightly and gave them a somewhat warmer, soft glow. The lights in the bakery are a bit harsh, in part because there are so many. I may paint the LEDs in the bakery, or remove a couple of them, or both.
Here are some night photos so you can see how they look:
The rock shop is on the left, the bakery on the right: