This is my 24'x24' layout that I refer to so much. The era is late 50s to early 60s and you could say it lays somewhere between Virginia and Pa. as there is no prototype.
I started March 2005 and need to do some updated pictures but that will have to wait a week or two do to time constraints.
Please let me know your thoughts.
I had a link here but it no longer exists so I am inserting the pictures.
This is headed in from the walkthru at the work area.
This is to the left and the pictures follow around the room.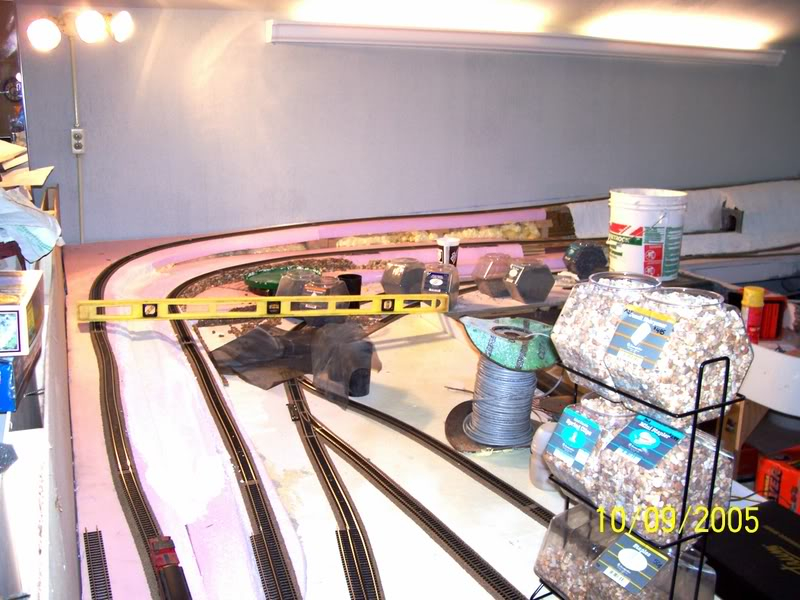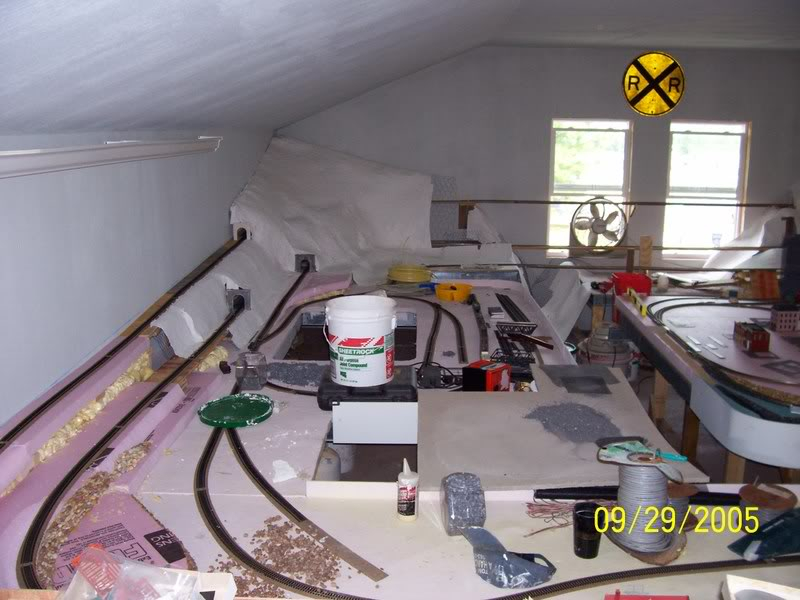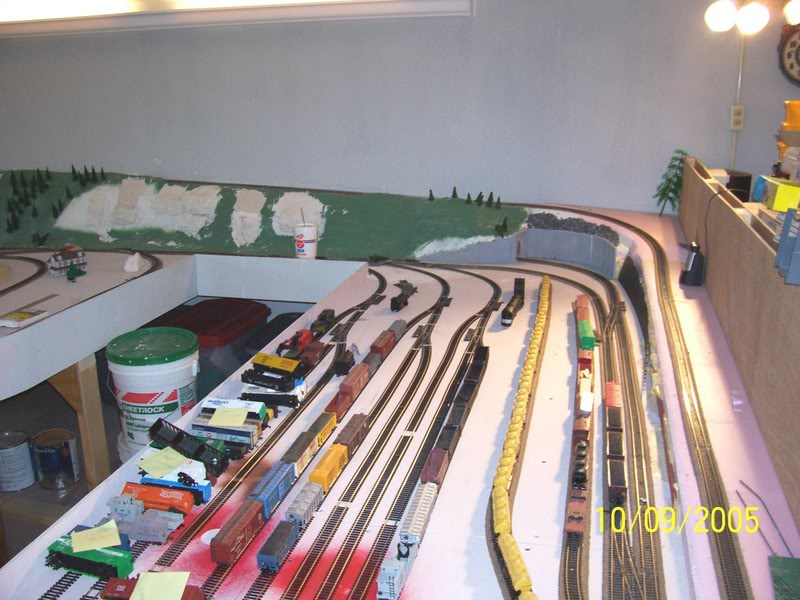 The last 2 are looking from the windows back toward the entrance and work area.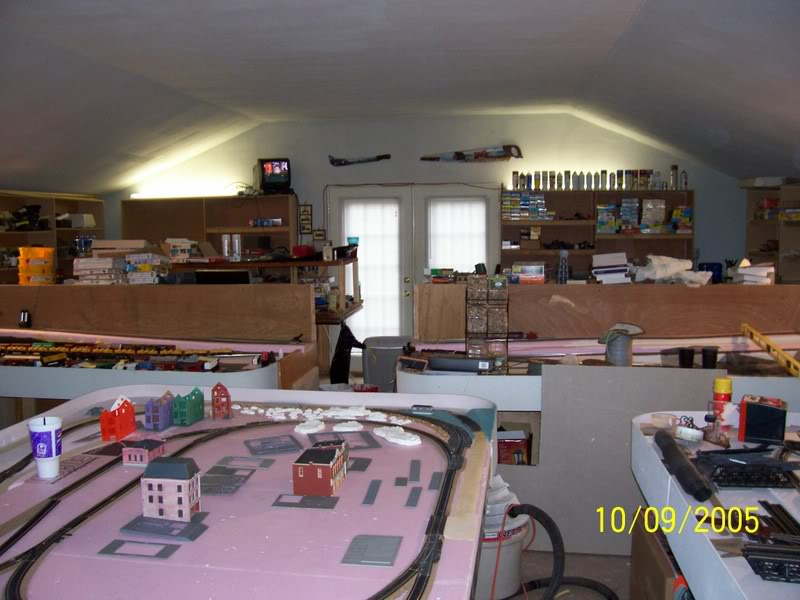 Thanks, Tom
Last edited by a moderator: