I found and old incandescent spotlight in a job lot years ago, and thought no more about it until recently while while building my diorama, I thought a spotlight car would be a good idea, so decided to kitbash one.
Sorry I forgot to take any "in progress" photo's simply because I've never tried anything like this and wasn't sure it would.
The box is supposedly a generator for the spotlight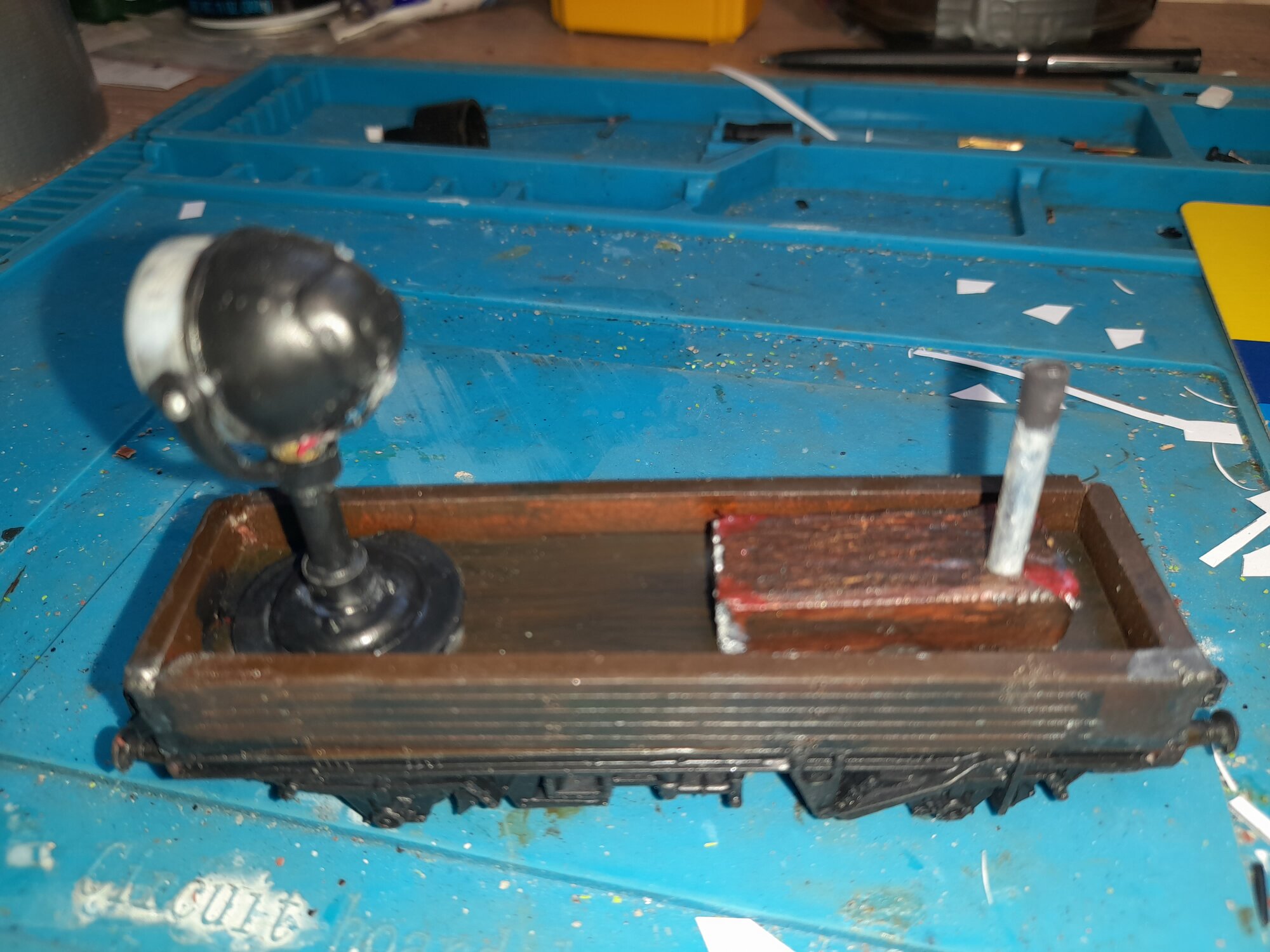 Decided that if I wanted a Spotlight Car, better make sure it will work.
Added NEM pockets, and the blue Tak, is simply to keep the plug out of the way
Last edited: