I had a large open area with not much in it. Hard to believe on a model railroad. I had a black smith shop hanging around that I had built probably 20 years ago but had not put it on the layout. Woodland Scenics came out with the built up mobile homes so this gave me an opportunity to put something in the empty area that would look quite rural. Using some hydrocal I had on hand, the area below the mobile home and black smith shop were leveled out.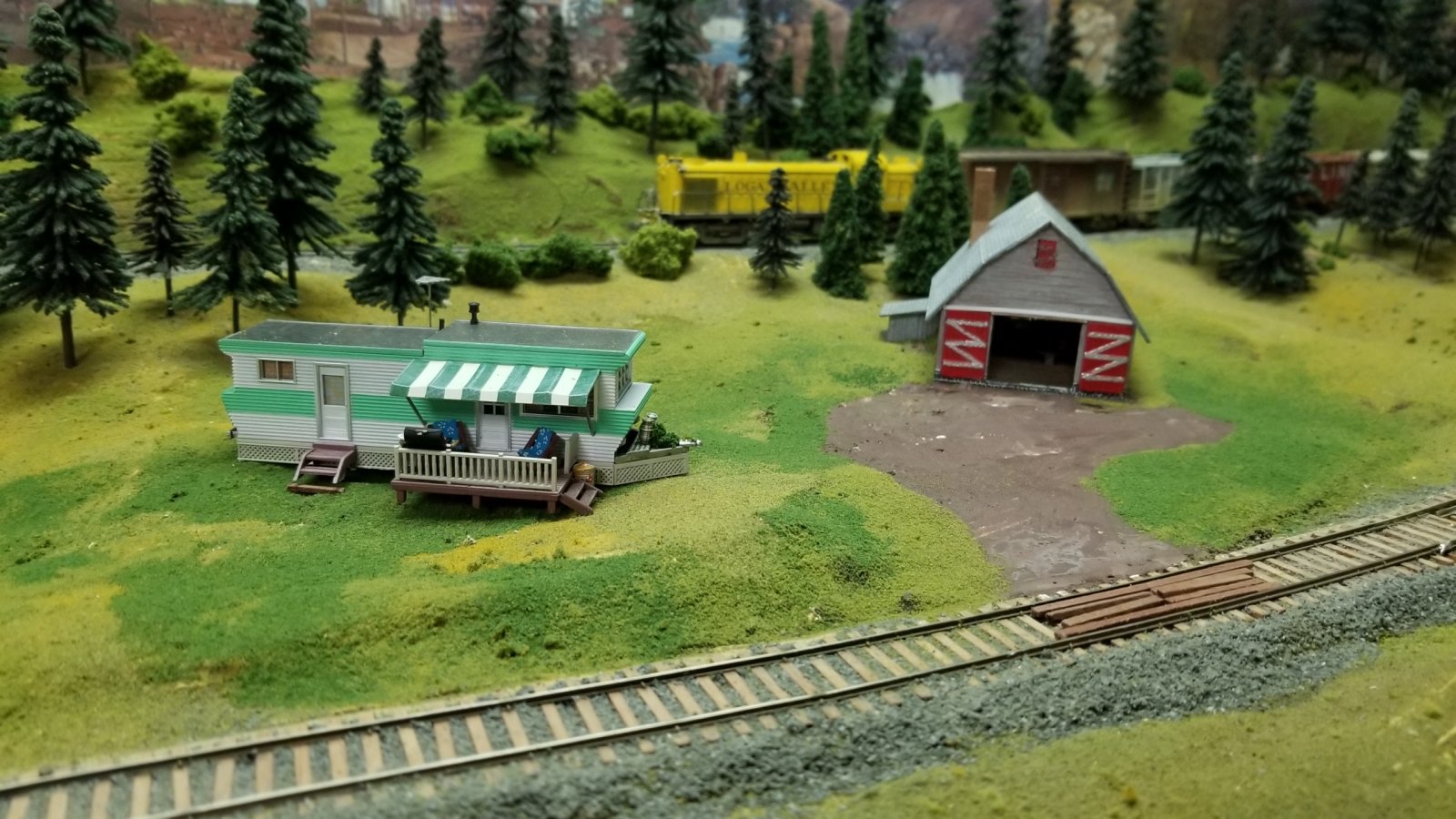 The hydrocal was painted a dark brown so no white could show through the ground cover and then the grade crossing and gravel driveway were put in.
Waiting for the glue to dry was what probably took the longest. Trees and some bushes were then added. In thefurure, a pond will be added in the depression to the left of the mobile home.
Takes care of an area that didn't have much interest.