I have a mix of six and four axle diesel locomotives on my roster and the six axle locomotives seem exhibit a bad habit of derailing when operating. While I consider my track work was being well constructed, even a six axle might derailment in three hours of operation is one derailment too many. Normally, the layout operates basically trouble free.
I have one section of flex track that for some unseen reason is the area of trouble for the six axle locos. The track is in gauge and has been exmained many times for imperfections.
I am considering switching to all for axle locomotive on the C&MN railroad.
What are your opinions and experiences.
Greg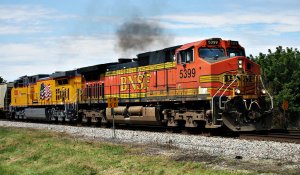 Photo by Forum member AeroJet taken near Du Plainville, Wisconsin.
Last edited: