Over at MTF, a member asked a few questions about converting a Bachmann DC Overland Limited trainset 4-8-4 to DCC and sound. I have actually done this, and posted a write-up over there. Unfortunately, when P-bucket launched their extortion scheme all the photos in that write-up lost their links. I've tried to re-do write-ups over there, but the photos will appear for a day or two, then disappear. Not sure what's up with that! So I am going to re-do it here, both for the other fellow's sake and y'alls as well!
===============================================================
I have a Bachmann train set 4-8-4 (#806 from the overland Limited set) which runs quite nicely and is in the greyhound scheme, which is what I want to pull my gray UP passenger coaches. I am going to convert this to DCC with sound. The tender already has a provision for an oval speaker, and I have one on the way to fit it. The decoder go in the locomotive, since there is plenty of room for it, and that means less wires running between loco and tender! (Always a good thing!)
Here is the locomotive and tender:
Here i have the shell off, the motor removed, and the light board and smoke unit removed. The cavity where the board was is where I plan to put the decoder.
I have a question about the motor. There are capacitors and resistors attached to it.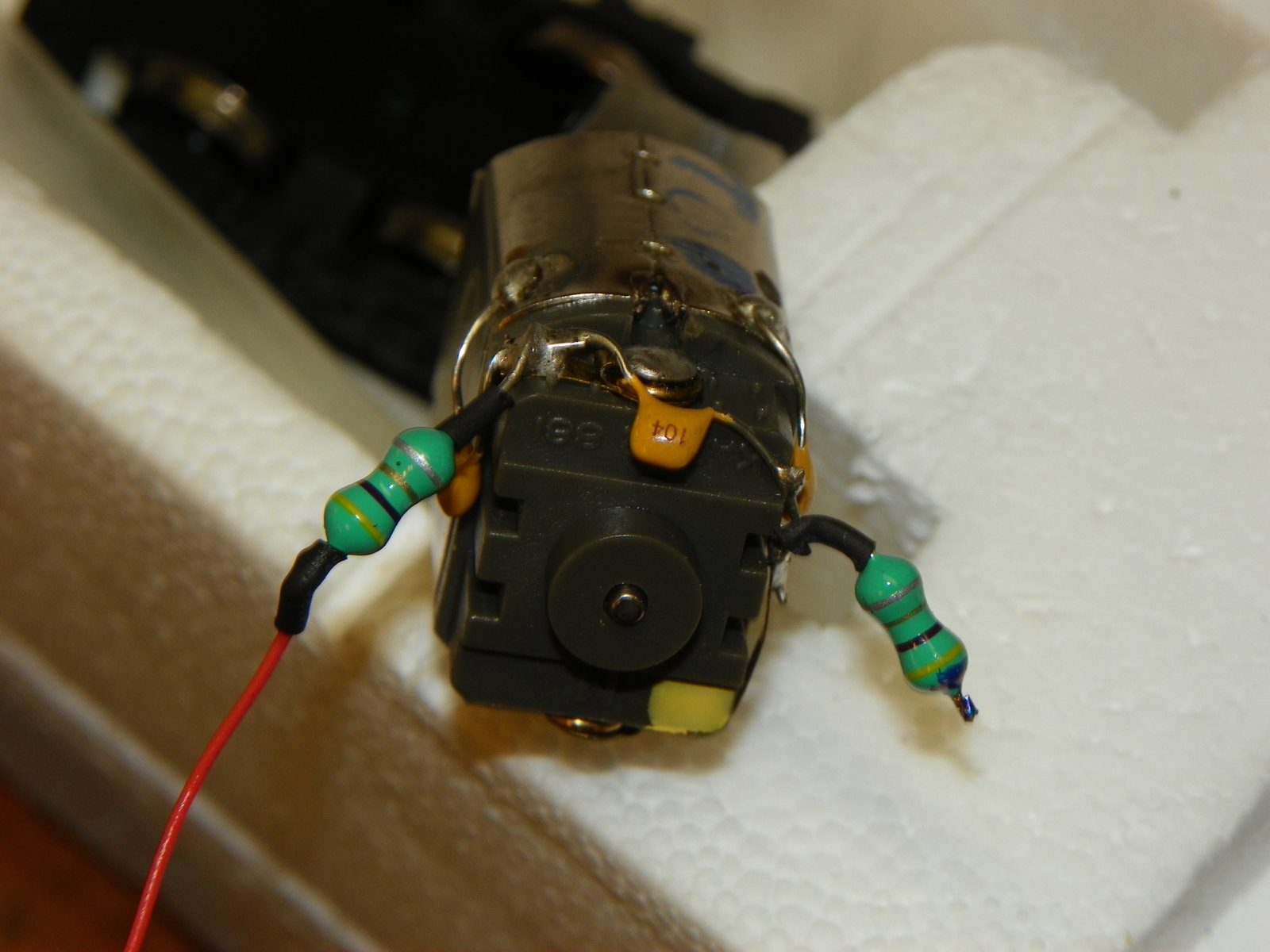 Can I simply remove these? I plan to install a resistor in the wire going to the headlight, and the smoke unit will not be reinstalled. I would much prefer to solder the orange and gray decoder wires straight to the motor terminals.
All in all, this looks like it should be a fairly simple install.
I love a challenge!