Hey all. I was not able to find any information about this on the series of tubes known as the internet, so I'm doing my own info dump here.
Last weekend when I ran my Walthers ES44 at the club I noticed it was a bit finicky, especially on certain track types, and I'm giving it a clean to see if that helps. I never got around to degreasing the typical factory over-greasing so I'm chasing that dog now.
These trucks break down a little differently than other locos I am familiar with.
The sideframes are held in by fork tabs. They didn't take much effort to pry off.
The baseplate is a little weird. It has two big tabs on each end and two small ones on each side. This piece needs to be pried off back to front, so start at the fuel tank end and work it off towards the pilot.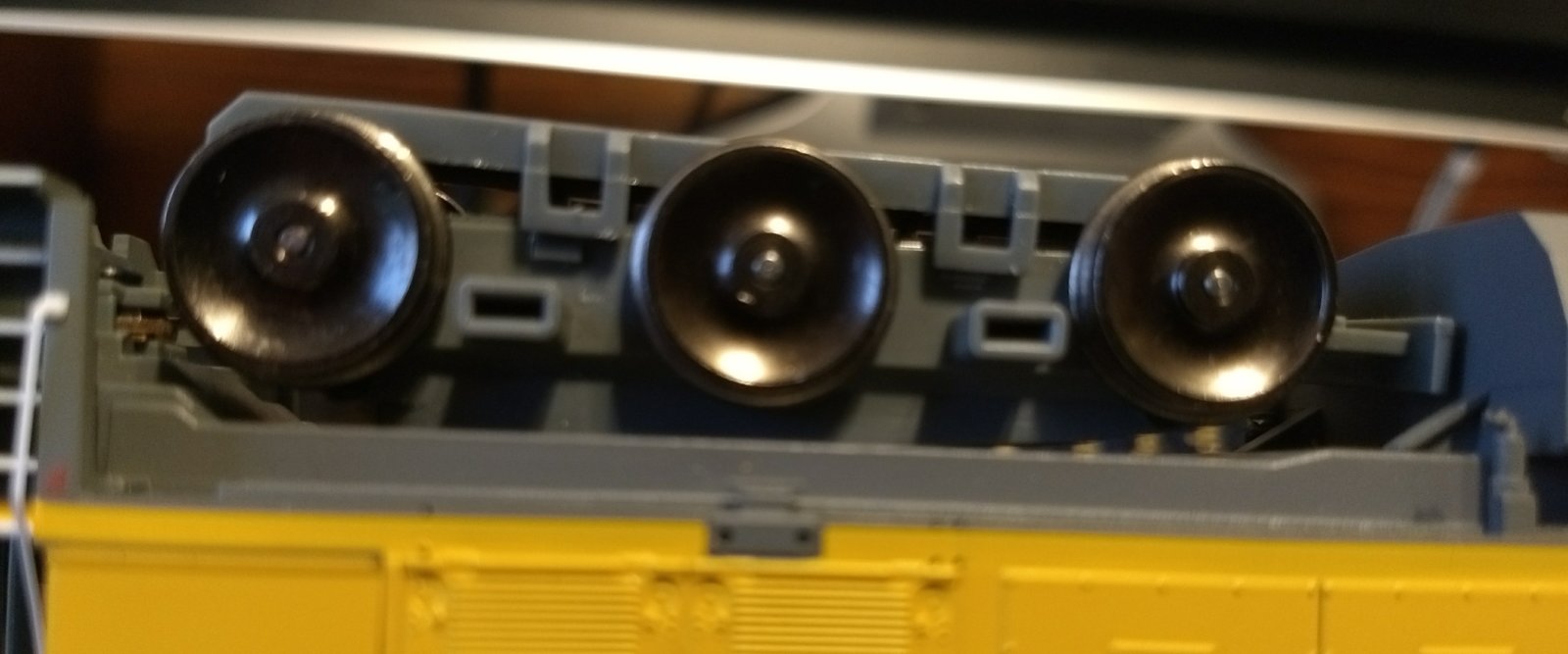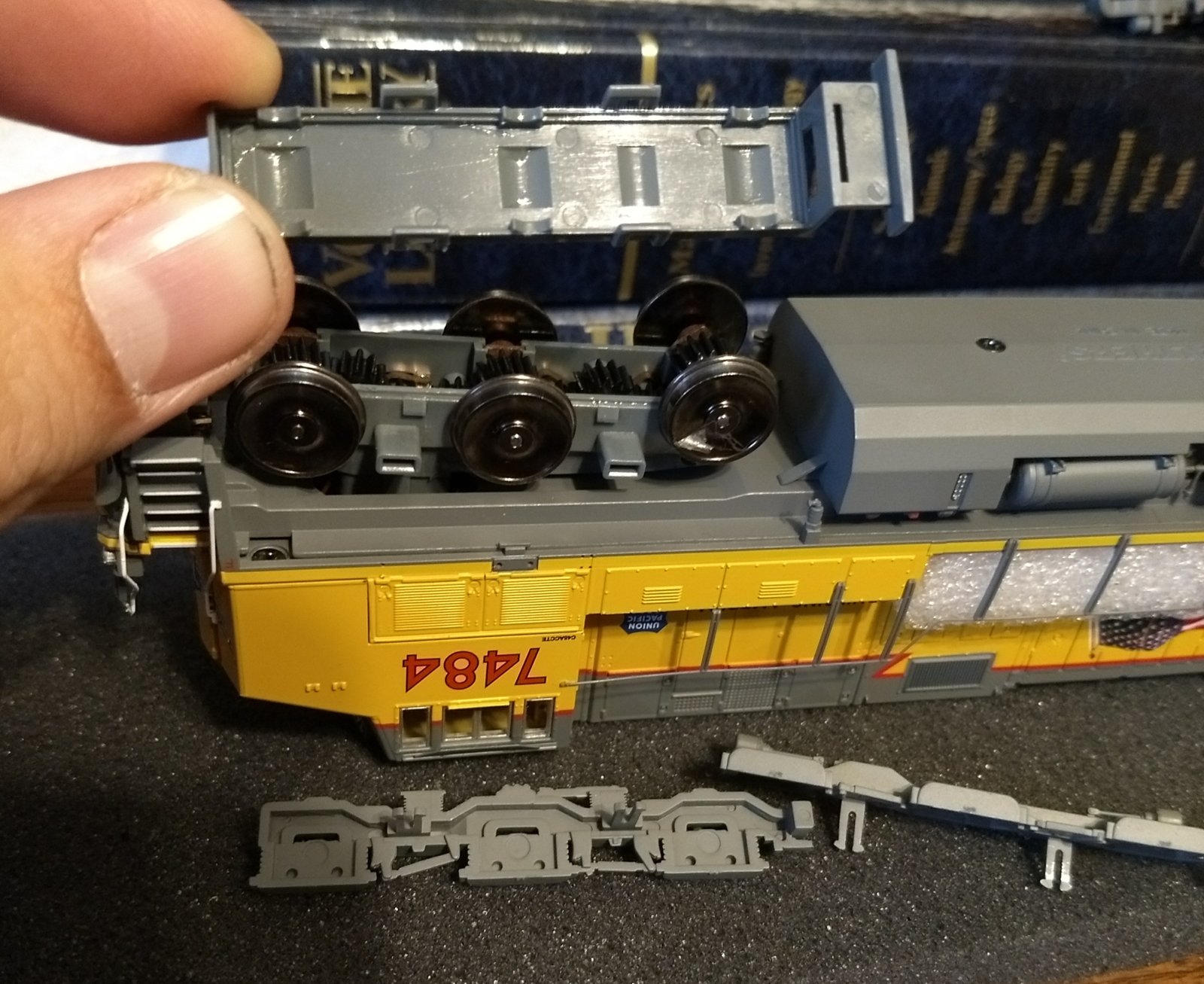 The axles are held in there pretty tightly by the bronze bushings, just like any typical diesel model worth its salt. They are VERY snug, though, and some force is needed to get them out.