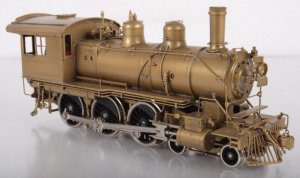 Could use your advice:
I'm sorta thinking about getting back into model trains (as an adult). I had no idea about the vastness of the hobby. After looking at a lot of train stuff I'm intrigued by these highly detailed brass steam engines.
Is this level of detail available in say a Bachman Spectrum for example or unique to brass? Why are they unpainted? Would I need to get inside them to update to modern motors etc. How hard to paint? Is brass an unneeded luxury and modern materials can equal or surpass the detail?
I'd want to go Great Northern steam as this is what I saw almost daily as a kid going to school.
Thank you,
Bob