Took some final pics of the layout before it gets moved to another room:
Railroads include the Bessemer & Lake Erie, Erie Lackawanna, and PRR.
B&LE SD38-2 210 at XN Interlocking- BLE-EL Interchange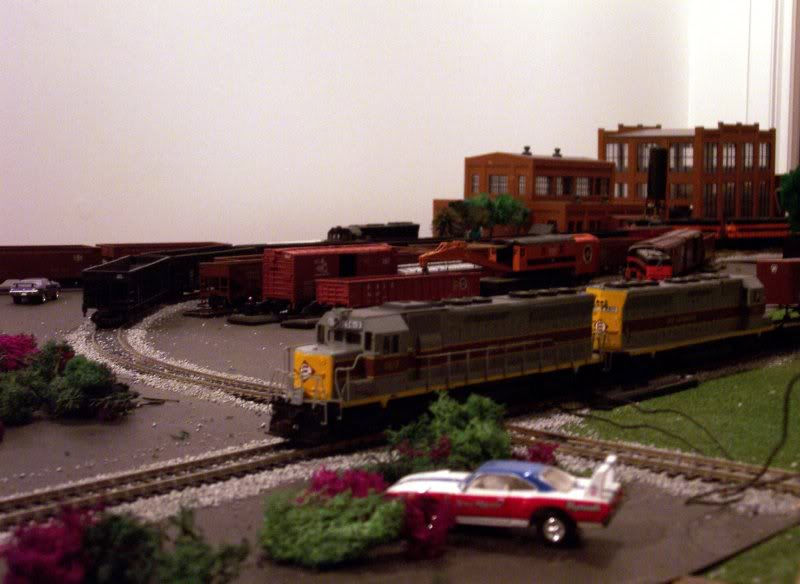 EL at XN
6707 and a B&LE SD9 at XN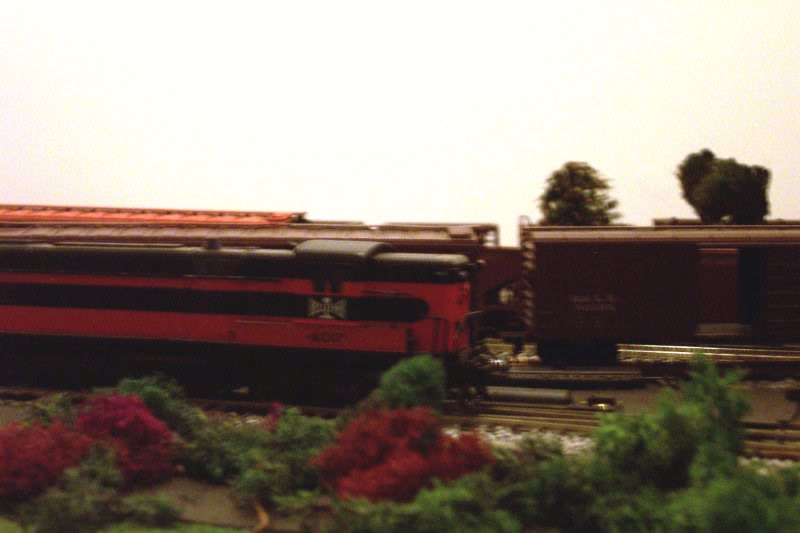 B&LE AS616 407 switches Shenango Yard
B&LE SD38-2 873 on Shenango Hill entering XN-Shenango
B&LE Greenvile Shops
The 873 eases out onto Main St. in Greenville.
873 at the Heckman Rd. grade crossing.
EL crosses the diamonds at the PRR Bruin Tower, not even a mile away from XN. A PRR SD45 waits for the EL train to pass.
EL SD45 at the Reynolds Industry Park.
On a spring morning in 1991 we 847 leading 873, and 210 throughout Mercer County:
We first find the train at Main St. in Greenville.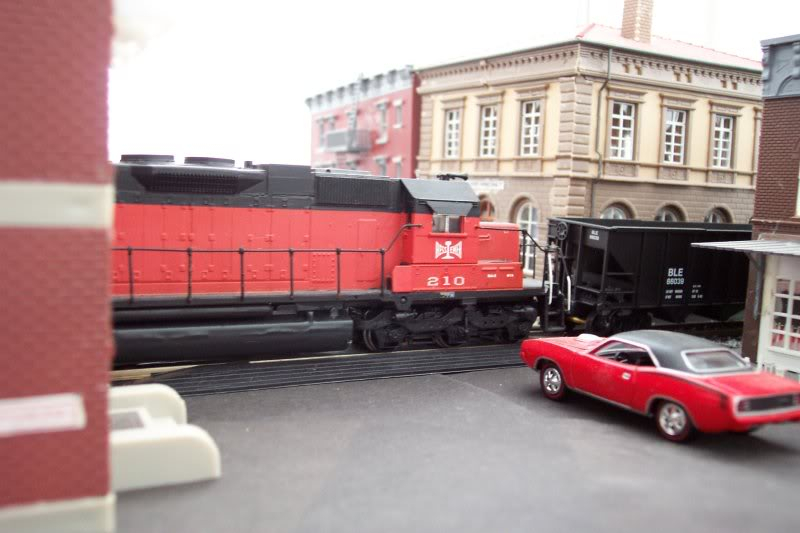 Greenville Shops
We find 828 switching Shenango, and then the southbound passes over XN Interlocking.
Out of Shenango, the train works hard up Shenango hill.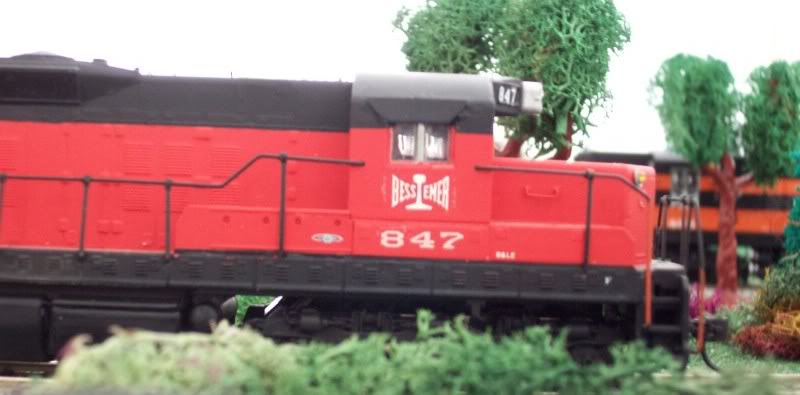 455 is observed on the high line. (of course this isnt realistic for 1991)

The Southbound makes a crew change at Heckman Rd.
Later that day 210 leads a train north, to Shenango.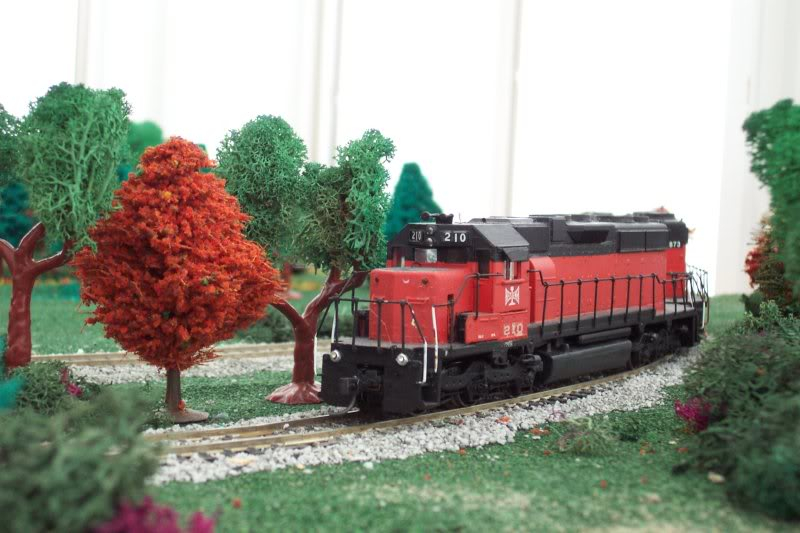 A few months later I found 847 leading a string of empties to Shenango.
Finally one for the B&LE/EL fans:
Last edited by a moderator: