Certified Great Northern Nut
I'm not even done with the Tucker Brothers machine shop, and I'm starting another building. It's like a sickness.
I like having multiple projects going because I can paint on one, then glue on another while the paint dries, etc.
This should be a nice little foreground model. Here I'm gluing up the lumber rack.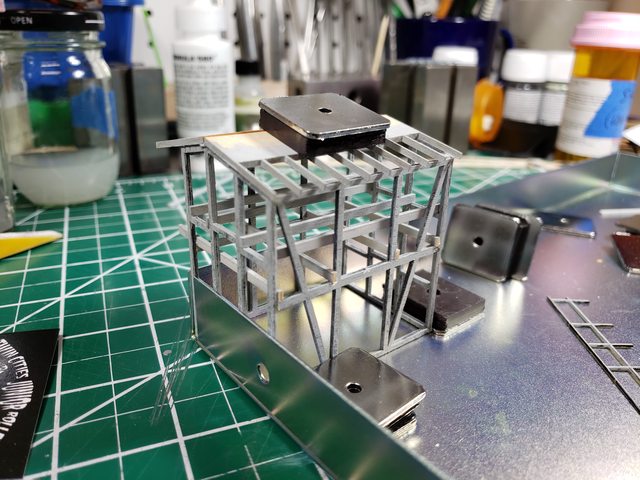 And here is the main building.
Should make a nice little scene when it's finished.