Hi all. I had a guy on another (non-train) forum tell me about this. For tunnel liners, wrinkle heavy aluminum foil and spread it back out flat. Use cheap black, grey, dark brown spray paint to color it and then shape it for use as tunnel liner material. When finished, it looks like blasted rock. I'm thinking about going back with some more grey. The first trys came out a little dark. What do ya'll think of the color?
Here's a close up. There's a couple of spots that need touch up but you get the idea.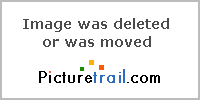 And a shot of another tunnel with a GP30 for effect...