And when I say wood boxcar, I mean WOOD boxcar! This is another of my treasures from the box of castaways I bought at the Beatrice, Ne. train sow last year (this year's show is the 19th of this month). And it is made of wood. The steps and grab irons are made of metal and separately applied.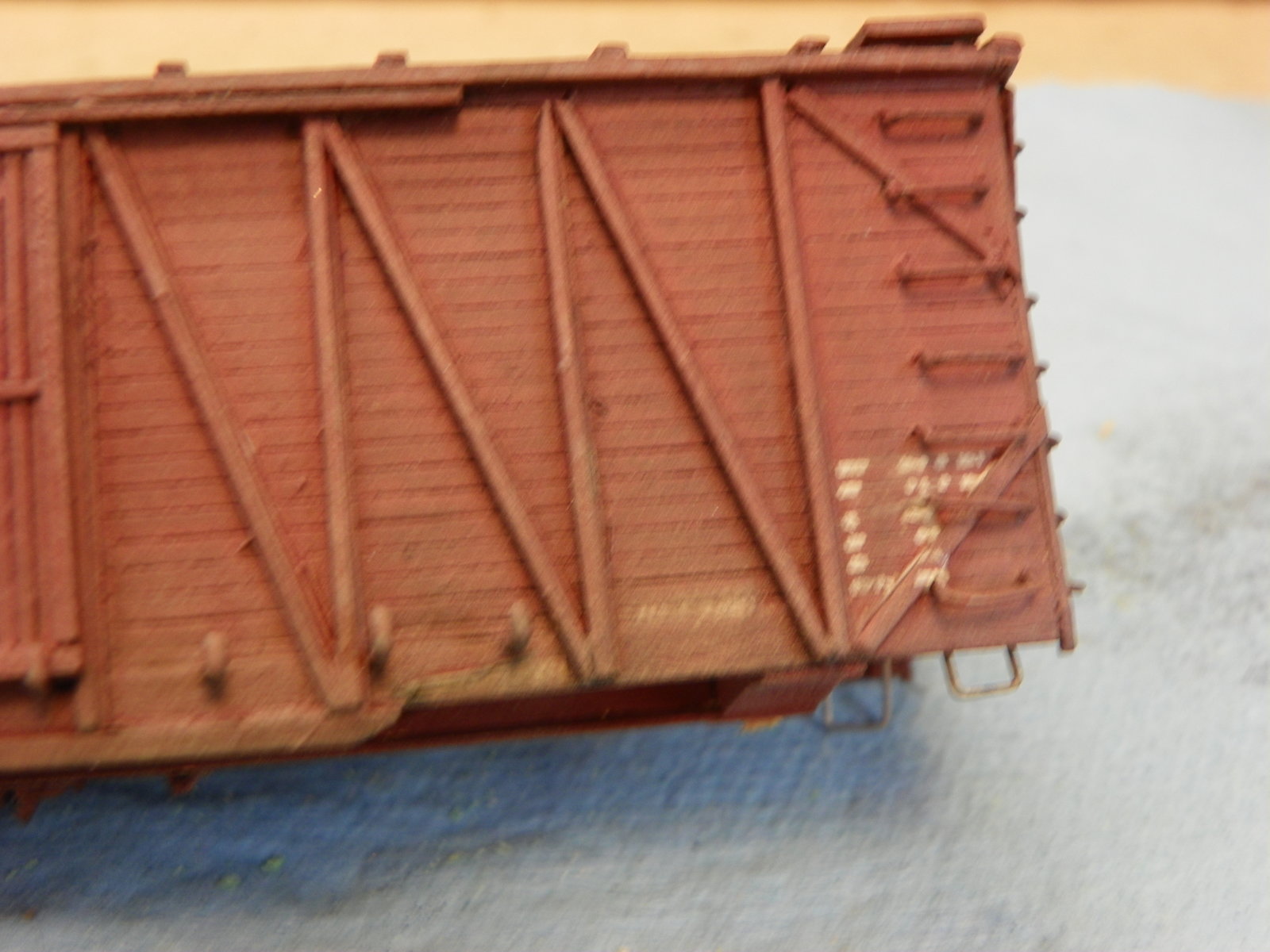 It has all metal sprung trucks with horn hook couplers. The wheels are plastic with cylindrical axles and pizza cutter flanges. The trucks are secured by wood screws passing through a plastic cylinder and into the wooden under-frame. The trucks have a hole in the center where the plastic cylinder goes through, or
should
go through I should say. The holes are going to have to be enlarged a bit for the cylinder to pass through. This is how the truck remains centered.
The decals were coming off, it was 2-1/2 ozs. too light, and was just in general disrepair. I got the decals re-stuck as best I could, weathered it, and sealed it with a couple coats of flat clear.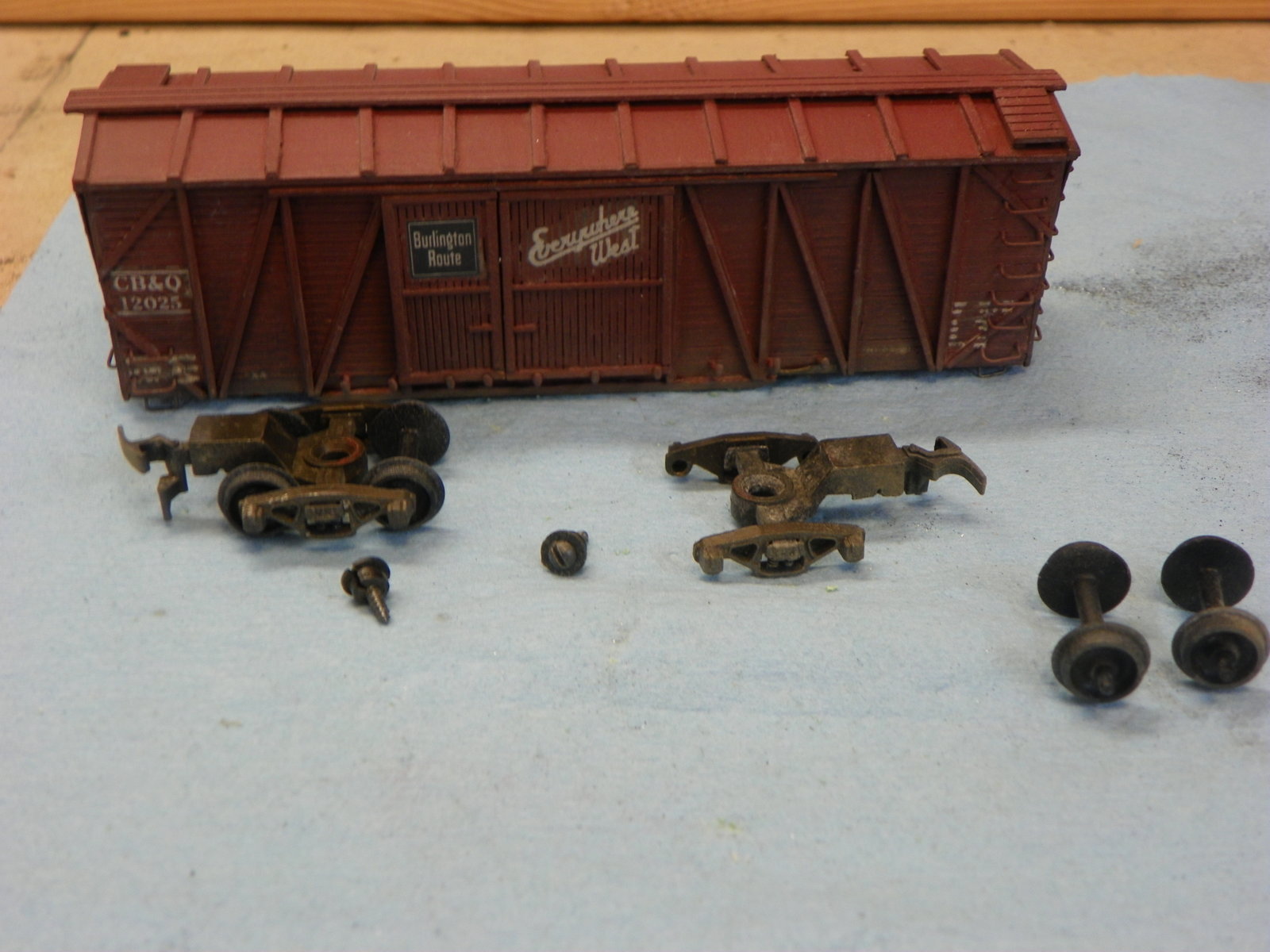 The horn hook couplers are in a pocket which has the cover crimped in place.
The coupler pocket will be removed with a rotary tool and a metal cutting blade. Kadee couplers will be body mounted.
I'm not sure what I'll do about the wheels. They will definitely be replaced. I'll have to do some hunting to see if I can find any metal wheels with that axle style. If nothing else, I'll just have to replace the entire truck, but I'd rather not do that if I can avoid it.
For mounting the trucks to the car, my plan is to drill out the current hole and install some styrene tube. I will the drill and tap the tube for a 2-56 screw. I'll have to check the mounting hole diameter on the trucks. Maybe I can make a mounting post out of tubing.
This should be a fun project. Another castaway coming back!