Hello Folks,
Thought I'd show you my latest project, a team track loading/unloading ramp. This will be going on a 3-rail, O-gauge switching layout that I have been working on for the past several months. And while maybe not a true-to-scale prototype, hopefully this ramp captures the flavor of one. For 3-rail trains though, it's good enough to satisfy me.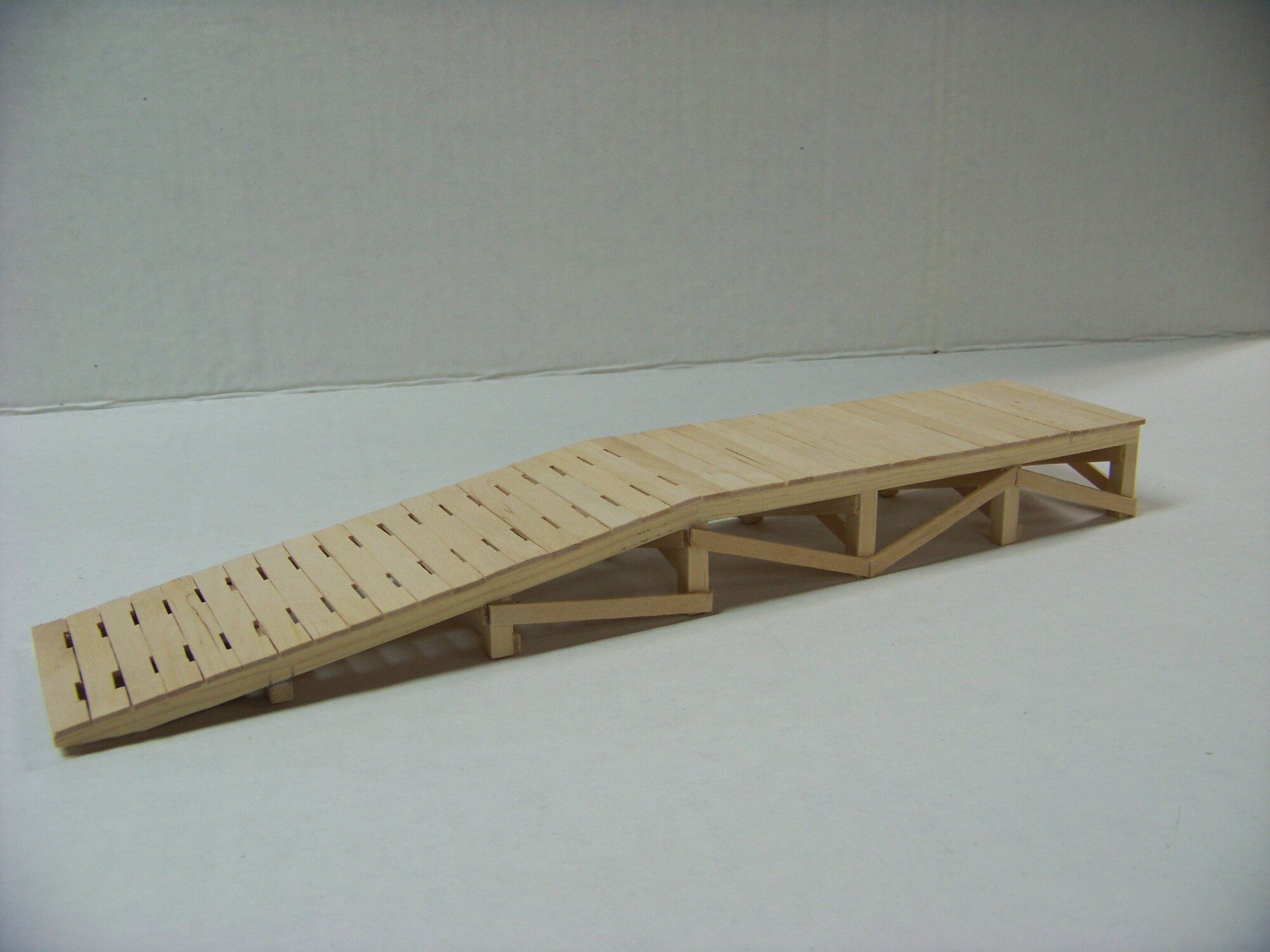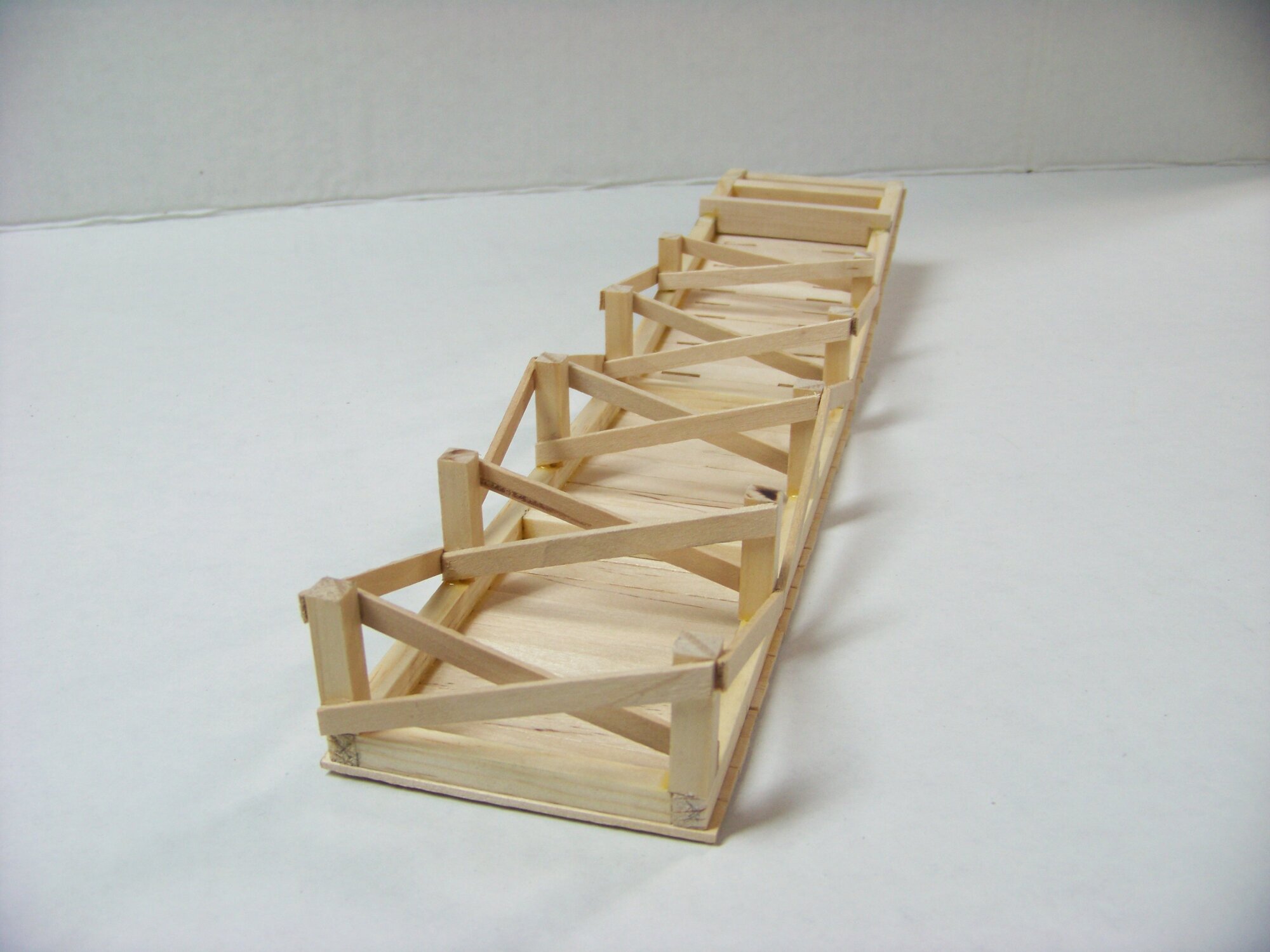 The ramp was built with a very minimal list of wood sizes available at Hobby Lobby or other similar craft stores. 1/4" square pine sticks form the frame and legs. And oh yeah, one short piece of 1/4" x 1/2" pine stick which I already had. 3/8" wide and 1/4" wide craft sticks (AKA popsicle sticks) are used for the decking and bracing. I cut some groves in the ramp decking to provide some "traction-git" (or whatever you call it
), so O-gauge vehicles don't slip & slide going up & down the ramp.
The ramp is now ready for stain, paint, and weathering, which I hope to finish off by sometime this weekend. After that, it will get mounted to a 3/16" Lauan ply base, which will first be painted and scenic'd as appropriate. This will allow me to to remove the ramp from the portable layout to prevent damage to it.
Gotta' get this ramp along with a backdrop building ready for when I take the layout to another local train show coming up in a little over a month. Substantial work has also been progressing on the backdrop building, and I'm hoping to have some pictures of it within the next two or three weeks or so.
Hope you like.