The inspiration for this build is a well car designed in 1900 by Edward Blossom of the Woodbury & Hardwick RR. This was to be used for shipping large granite slabs that would be too wide for flat cars.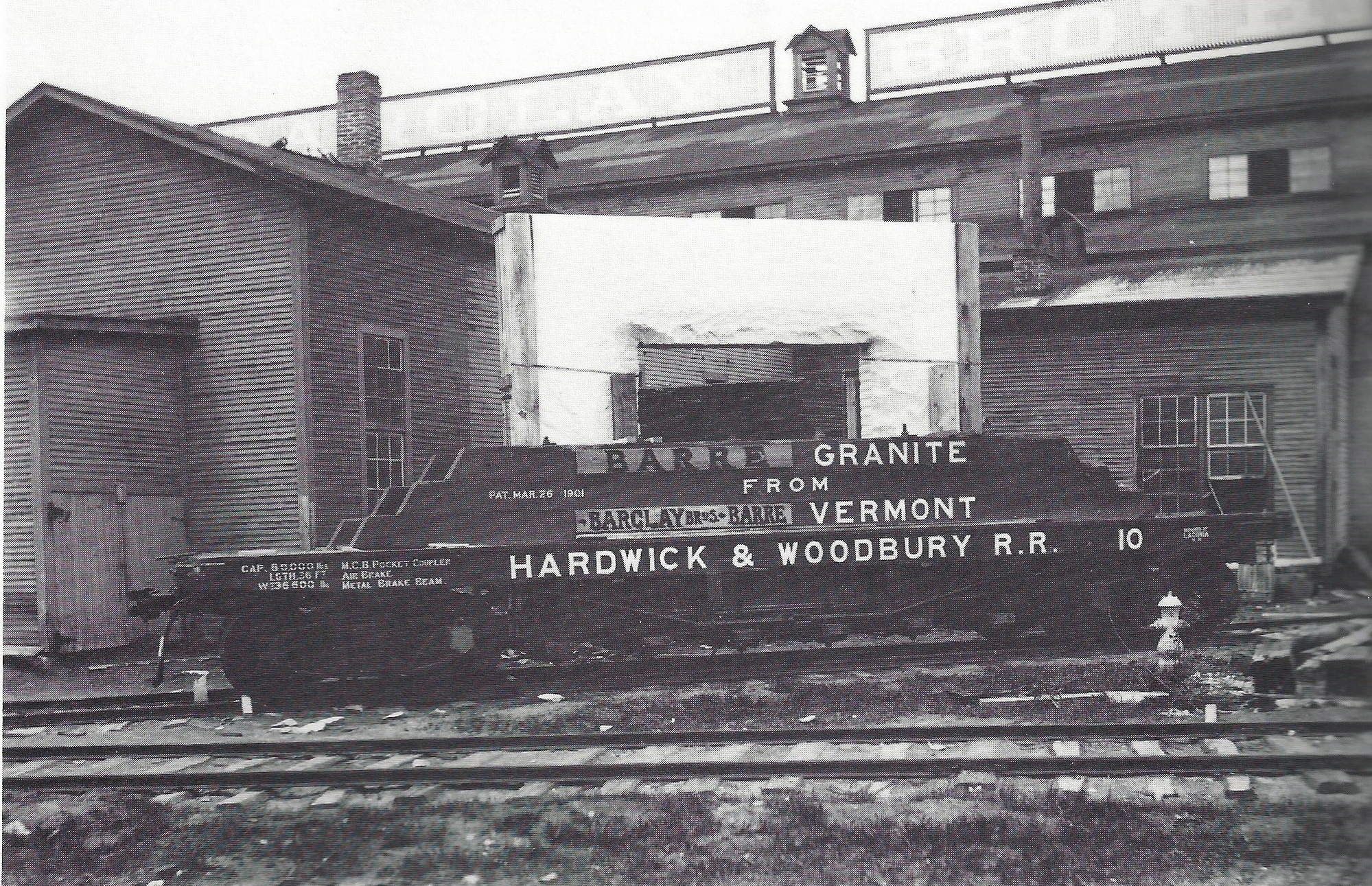 The design is ingenious, with the supporting bits designed to be removed easily, and the car converted back to a normal flat if needed.
Making the model convertible is more work than I want to do, so my version will be permanently a well car. First step, making the flat car frame. This is made using the same jig I made for a
36' flat car which I posted about a long time ago
- but with the middle two timbers left out of the jig, and glued in manually, leaving space for the well. Then added supports for queenposts and a place to anchor the (future) truss rods. Note the pile of pre-stained decking timbers in the back
Next, added the decking. I cut them a bit long on purpose so I can move faster when installing them.
Then, cut the well out of the middle, and sanded the edge of the deck to size.
More to come - I have the beginnings of the well floor made up, but now waiting on some scale 12x12 timbers to be delivered so I can finish the part above the deck.