Howdy all!!
I am finally able to start work on the new version of the WBTR/ SOO.
I am going with Atlas cd 55 track,,,, I also am going to start to hand lay most of the turnouts. I bought the pre made ones to get a jump start.
These pics portray my main industrial area on the new layout I like to call Fond Du Lac. First up are pics of the hand laid turnouts I made using the fast tracks fixture. Painted and un-painted. The color I used was Krylon camoflauge Brown 8142.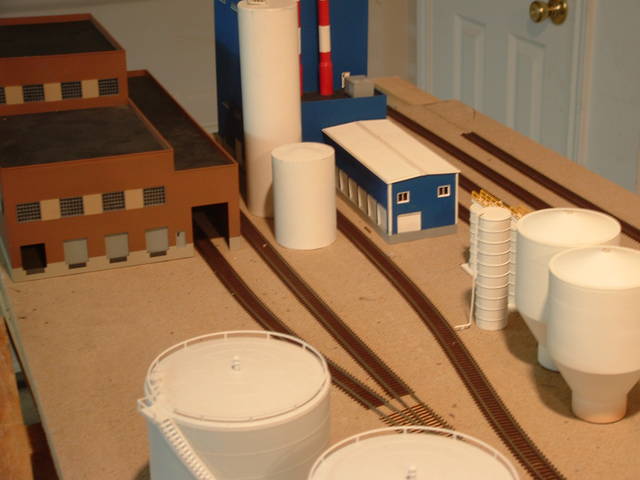 I will probally replace the tank farm with more buildings to go with Badger Paper Manufacturing, which are the brick and blue buildings. I also might do away with elevator and replace with a LPG dealer/plant. And maybe even move the mill with a warehouse building flat.
I love the workability of the cd 55 products. Next on the list will be using cd40.
Adios Wyatt