Greetings all!
I'm back from an electron free hiatus (internet, cell phone, etc) and getting back into the train room.
Being the holiday season I thought I'd run a special over the layout, so much as it is this far.
These pictures will follow BN #1 from Bennett Yard out over the line thru Spencer past the Fuerst Matthes paper mill and into Pine Falls where the big man in the red suit will be waiting. Sorry for some out of focus shots and lack of scenery!
Waiting in the yard for clearance: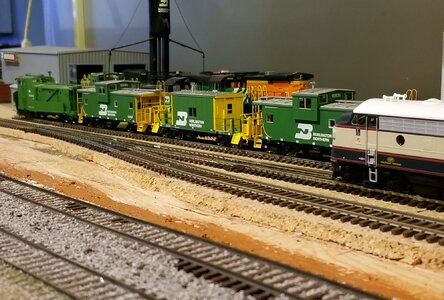 We get the good to go and start creeping thru the yard lead: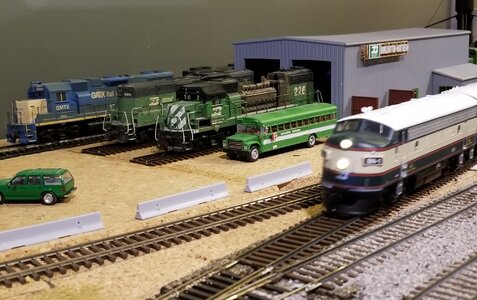 Before we can get out onto the main we hold at Highway 59: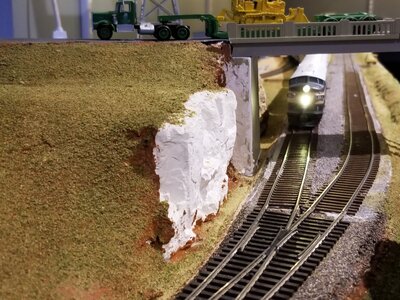 An Eastbound freight rumbles by on the main with all the bells and whistles heading for Longhurst:
With the switch lined in our favour the engineer gives a couple toots and eases us out and over 40 creek.
This is the entrance to the "sacred chamber of the silver rails", once a swing gate but now a 45" duck under: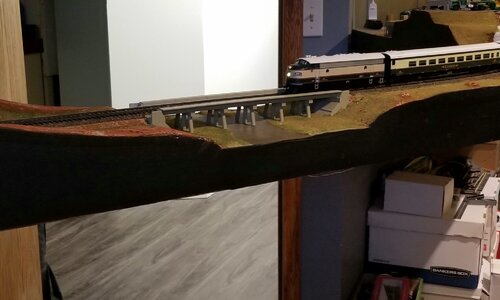 At Spencer we hold for yet another freight. You'd think we would get priority but I guess our train doesn't bring in the revenue.
At least this one is highballing and clears in no time: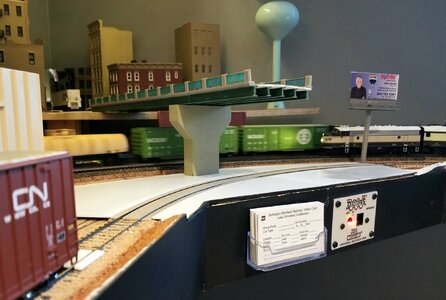 We're picking up speed now and in no time approaching the mill switch to overtake a slower coal drag: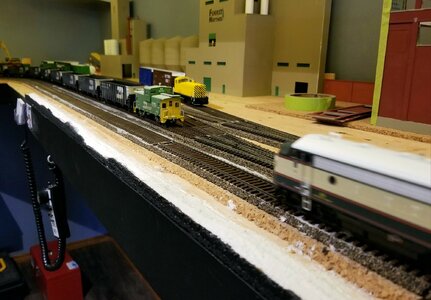 Another shot of the mill, a load of wood chips is being dumped in the background as we round the curve. This will be version number four of the mill and no longer gets chips hauled in by rail, maybe version five might: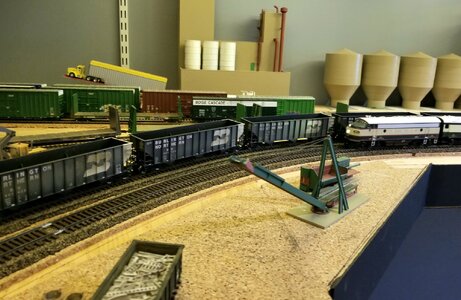 We're getting closer to our destination of Pine Falls now as we cross the Cougar River: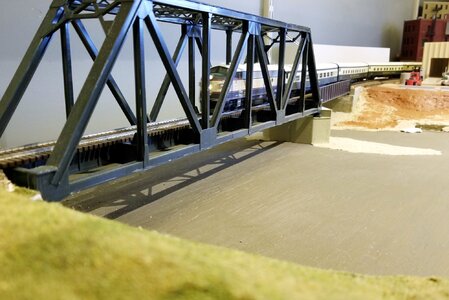 A biker waits patiently at Copperhead Road crossing, a wise decision as there have been a few mishaps here: