As I said in the Nov. 22 Coffee Shop, I needed a project to do while the glue was drying on some ballasting I was doing. So I pulled this out of a drawer:
It was in a box of stuff I got in an auction lot. While I have the plastic fill and an AHM box, it isn't the locos box.
Unit was non operational and had been in my drawer for a couple of years. First appearances show no couplers and no railings and an odd hole on top.
Once the shell was removed, I found part of it's issues. Can you see it?
More visible once the scotch tape and foam are removed.
The motor wasn't seized and the powered wheels turned as the motor turned. So I cleaned the motor contacts and applied a little light oil to its bearing surfaces. A 9 volt battery confirmed it was a runner.
I removed the wheels and cleaned and soldered new wires on the contacts. They were really corroded.
It is alive!!!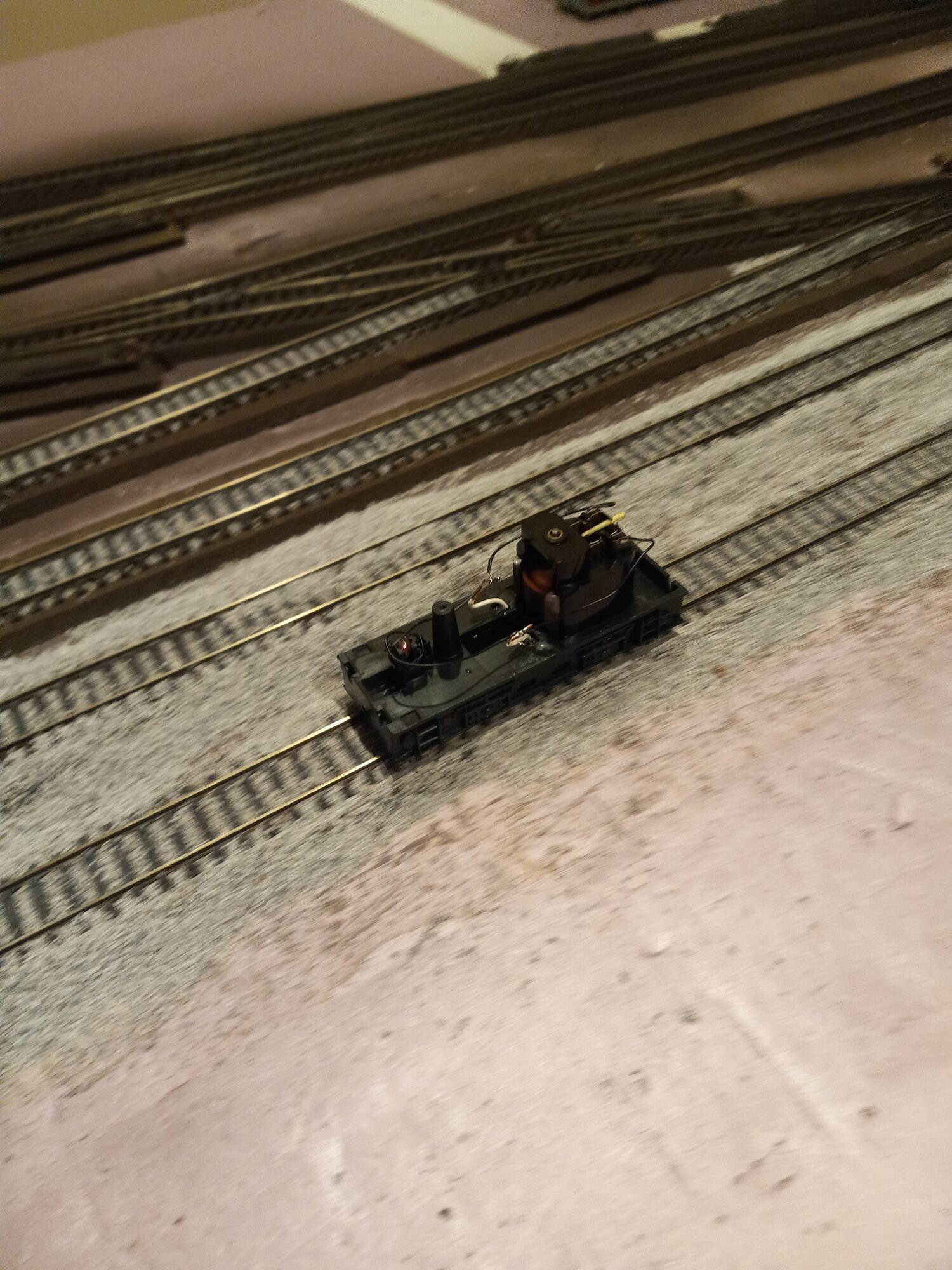 Note the glowing light. This was a moving shot on part of the yard track. It is a short run, so no full power.
Now one to couplers. I have a bunch of extra Kadee coupler boxes, so I cleaned the old coupler boxes and glued in some new ones.
That's where I left off yesterday.
As a question, what do you use for grease in the drive gear? The original was hard, but cleaned out nicely.
Also the unit is rear heavy due to the big motor over the drive wheels. I need to get some weight in the front.