I've not done any rail modelling for some time, but on Sunday 12th March, I spent most of the day next to the East Coast Main Line in the North East of England. While I've visited several preserved railways over the last few years, it's been a long long time since I watched modern trains. I discovered that UK rail companies have installed miles and miles of tall metal fencing along their tracks, making finding a spot to watch quite difficult. I did lots of searching on Google Earth and found a few potential spots within a few miles drive of home. One area was two stone road bridges, a second was a level crossing and the third, a public footpath. The fencing made the last one impractical, but the other two worked out.
Below is a video and some still pictures of a number of the trains that I saw during the day, but one surprise was this 1960's Class 37 loco. Several have been modified to connect to modern coaches and are operated to move rolling stock around the country when needed. The picture below is a crop from the video capture.
#37884 "Cepheus"
The videos were all shot close to Hett village in County Durham, Northern England. There were no freight trains during the day, so I suspect most of the freight runs during weekdays. The passenger services came by every 10 to 15 minutes.
Class 220 & 221
#220006 & 2#21135
#220???
Class 800
#800101
#800110
Class 801
#801203
#801224
Class 802
#802201
#802213
Class 803
#803001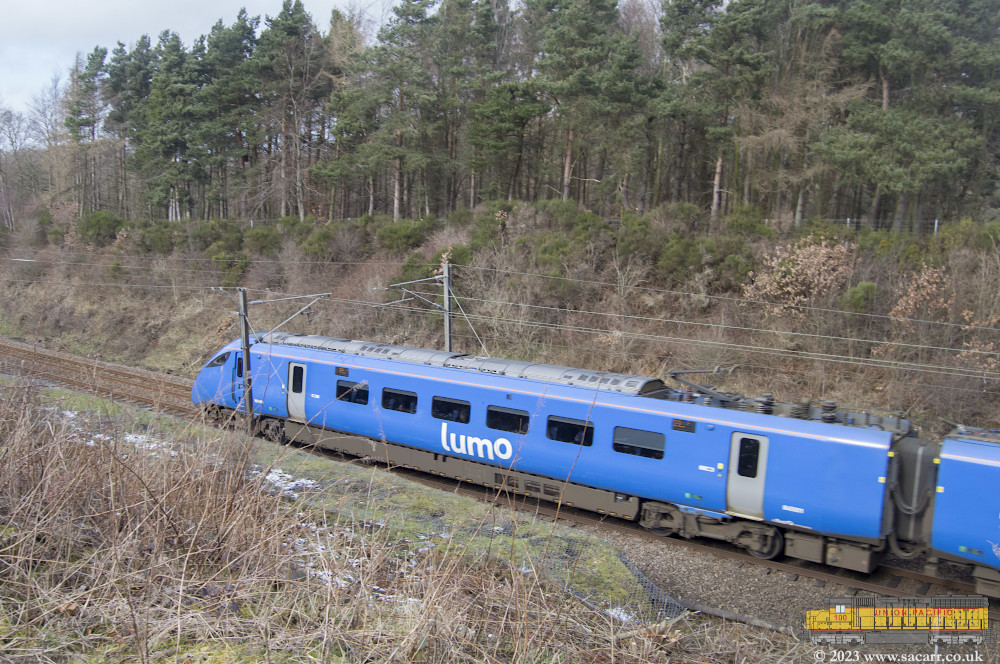 #803005