UP 3985 Simmers quietly in the afternoon sun, on display out front of Union Station.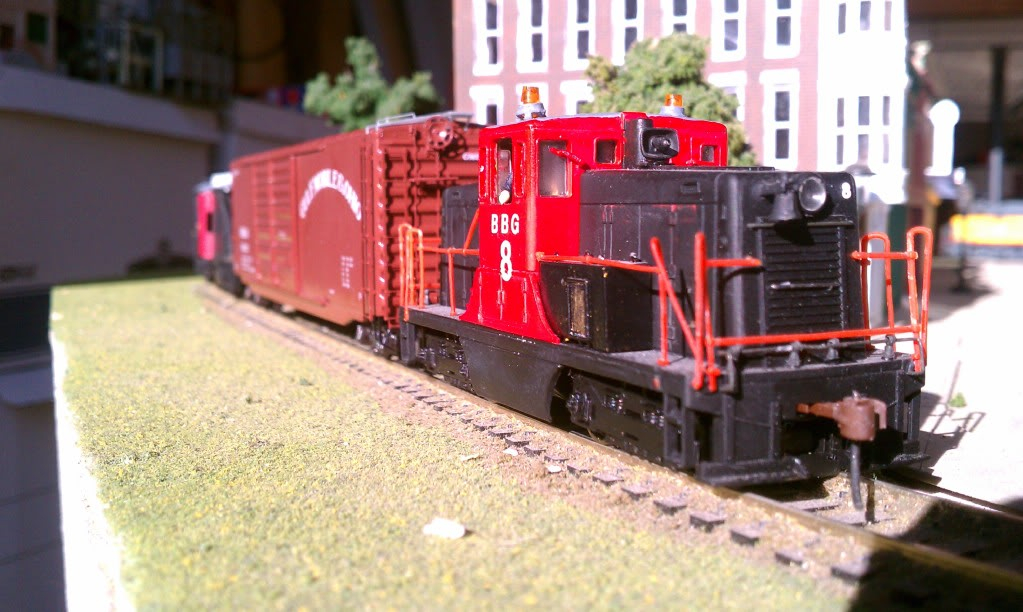 Meanwhile, across town, BB&G #8 rumbles into town with a short freight.
Preparing to meet friends and family visiting the 3985, The BB&G crew has the grill going full swing on their unique office on wheels...
Engineer Bob JUST HAD to try out his new camera and wish he could drive a locomotive longer than a lot of the trains he pulls...
The big surprise? Here's the town! AND all pics were shot with my Sony HTC Evo smart phone... (yes, my phone is smarter than I am... it's sad I know...)