Walthers Modern Roundhouse Build
I've always wanted a roundhouse on a layout, but never had a layout. So I'm building a large diorama (8' X 6'). My local hobby shop cut me a good deal because I ordered all 12 kits at once. Here's the beginning of what will probably be a year long project.
8' X 6' X 2" Styrofoam boards with 1" X 4" framework.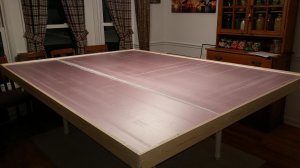 Testing the fit of a UP Big Boy with the extension piece.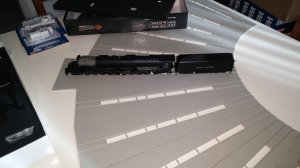 This will be a 360 degree roundhouse with 2 entrances.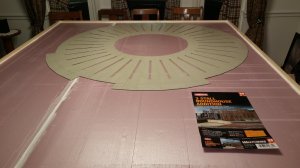 Last edited: