Hello,
Sorry for the long first post.
I am currently building "The Central Midland" HO-29 layout from the Atlas "Seven Step-By-Step HO Railroads" book. This is the first layout I have built in HO. I have done some N scale on Homasote prior to this.
I am having a problem in a couple of places on the layout. I'm not sure if this is common or due to the fact that I have modified the layout.
The modifications I have made include:
Changing the left side 18" radius curves to 22"
Changing the left side 22" radius curves to 24"
Changing the right side, including the bridges to be double main lines
Removed a couple of recommended spurs
I'm sure this isn't affecting my layout for the problems I am having, but for completeness, I am also making the following changes:
I am wiring this for DCC operation.
I am wiring this completely different than suggested in the text of the plans.
I have gapped the rails for 4 power districts.
One power district is divided into 3 blocks for a grade crossing detector.
I have built up the entire bench work and the main line section of the layout including the double wye. I have not built up the yard and passenger areas yet. I would like to complete the portion I have already built. I am also modifying the yard area layout. I am not going to build the engine yard area either.
The problem I am having involves three locations where the engine I am using for testing derails. This happens only at certain speeds and not others.
The other problem I have is a couple of locations where I didn't notice while building that there are small gaps in one rail where they join. The gap is not really big, but enough that it bothers me.
My questions are:
What are the usual ways to determine the cause of a derailment?
What sort of things should I be looking for?
Are small gaps (under 1/16") okay?
What is usually done to fill gaps?
Here is an image, for reference, from Atlas for the HO-29 layout.
Here are some pictures of what I have built so far. I hope they help.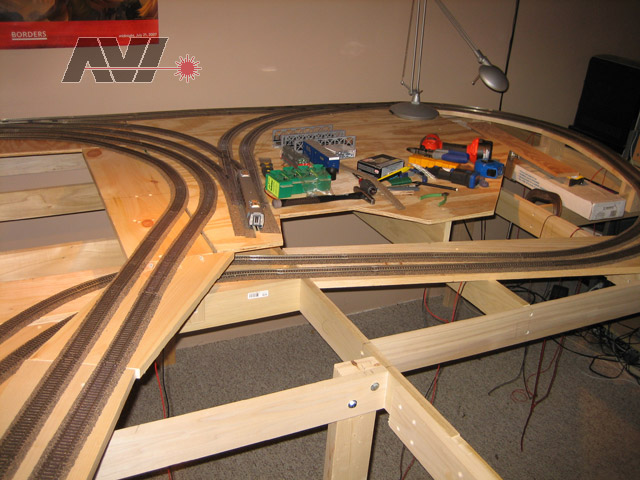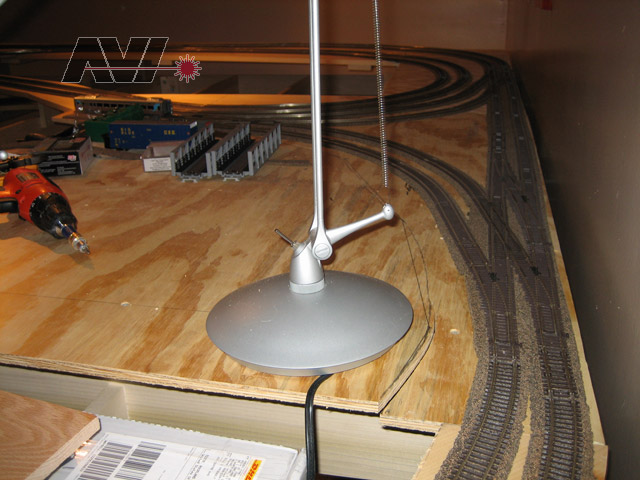 I can post more pictures if needed..
Thank you in advance,
ED