Here are some shots from my layout, such as it is.
In this first one, I was seeing if I could make a decent 'night shot'.
Same shot, but with the lights on.
Here I decided to turn the locos light on and "WOW", did that make a difference!
Same subect, straight on shot.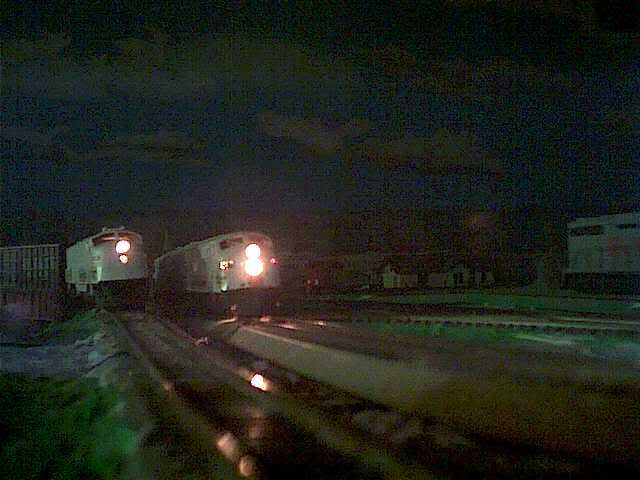 This shot came out pretty good. The loco on the right is an E7, on the left is an E6.
Another 'night' shot. Yes, that's a Union Pacific E6B you see there.
Here's one of my industrial areas.
A different angle on the industrial area. That's a GP30 lashed up to the UP E6B.
Birds eye view of the industrial area. The black cylinders on the left are something that can be found in about every rural backyard in the US. Septic tanks.
A look down the spur going into the left side of the industrial area. That's an EMD SW1200 you see there.