Rail traffic is just about ready to start rolling on the whistle stop RR again, but I now I need somewhere for it go. I need some help with the operations side of my design. I've got a pretty blank slate, and I've been looking at shelf layouts designs and I just don't know enough to plan this out myself. Anyone willing to offer suggestions?
Here's what I've got so far (HO Scale):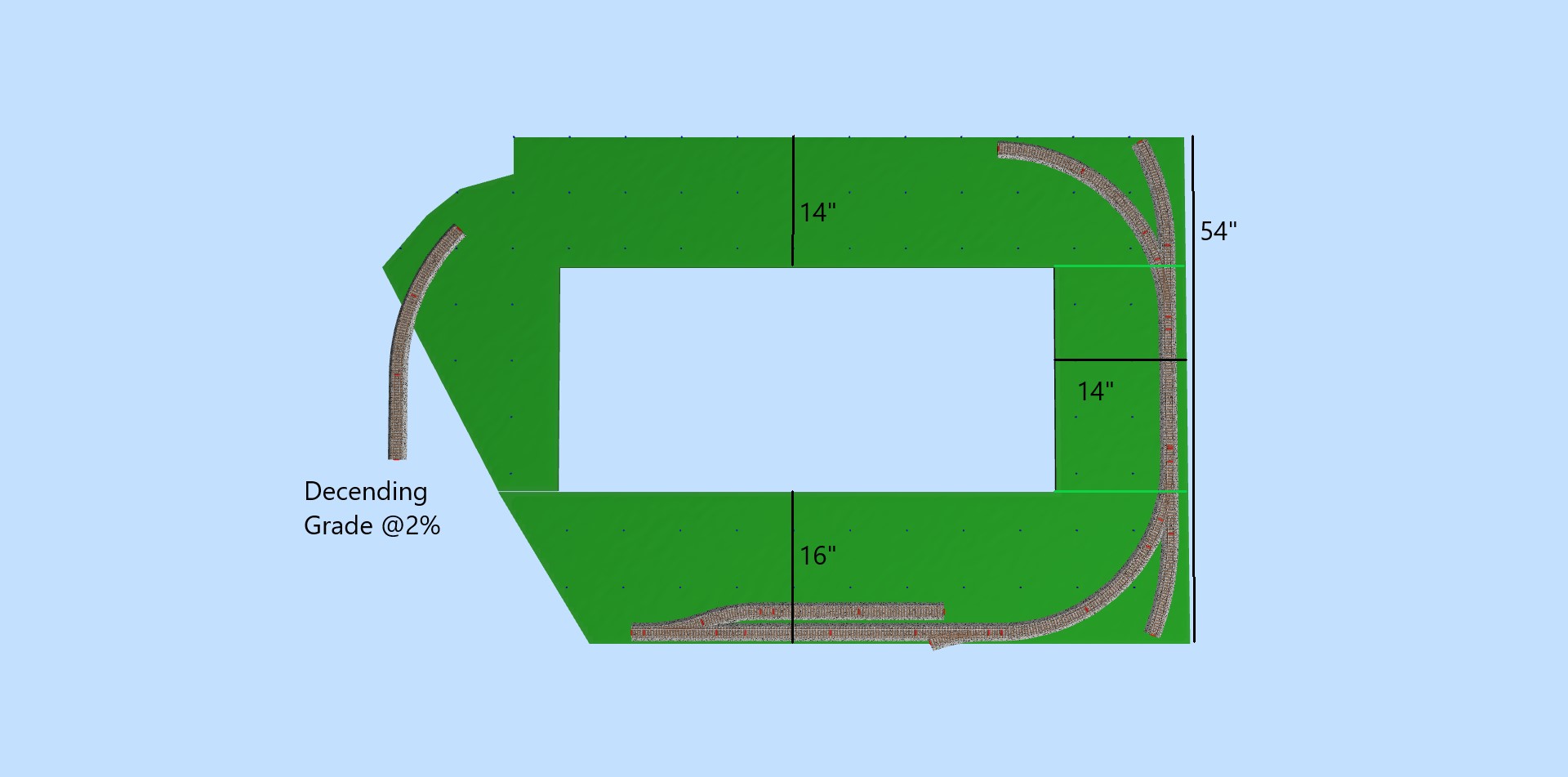 The "Top" section, as you look at it, is 14" wide and is accessed by an 18"r curve. It will be mostly GP's servicing this area, so radius can be sharp like that.
The bottom section has just come out of a tunnel and under a bridge but has a lot of real estate to play with once it gets there..
The section on the right highlighted in Green is the lift up section. Really don't want any structures there, but another track would be fine. Again, 18"r curves are no problem.
I'm open to just about any kind of industry (fantasy layout), My thought was to put a backdrop of an industry long wall on the top with loading docks or covered load areas sticking out from it. Just can't quite figure out how to make that happen.