To prove that my private pike really exists (well...
almost
), I am posting a track plan and a few photos of the 'raw' trackage in its current state of existence [under construction and horribly messy]. Please note, the track has not yet been permanently attached so it may look a little bit 'squiggly' in some views. I hope to start leveling and fastening the track shortly, after which I'll do the initial covering of raw wood/styrofoam surfaces with latex paint - the actual scenery itself will probablt take years. After the latex is applied, I'll put on the steel mill structures and start running some trains!
One more disclaimer: What I've laid is
not 100% identical
to the track plan of one year ago. But my beloved prototype B&O didn't always stick to her original plans either, so I don't feel too guilty!
And none of my non-industrial structures [houses, stores etc.] are shown on the map.
Latest track plan (as of October 2005):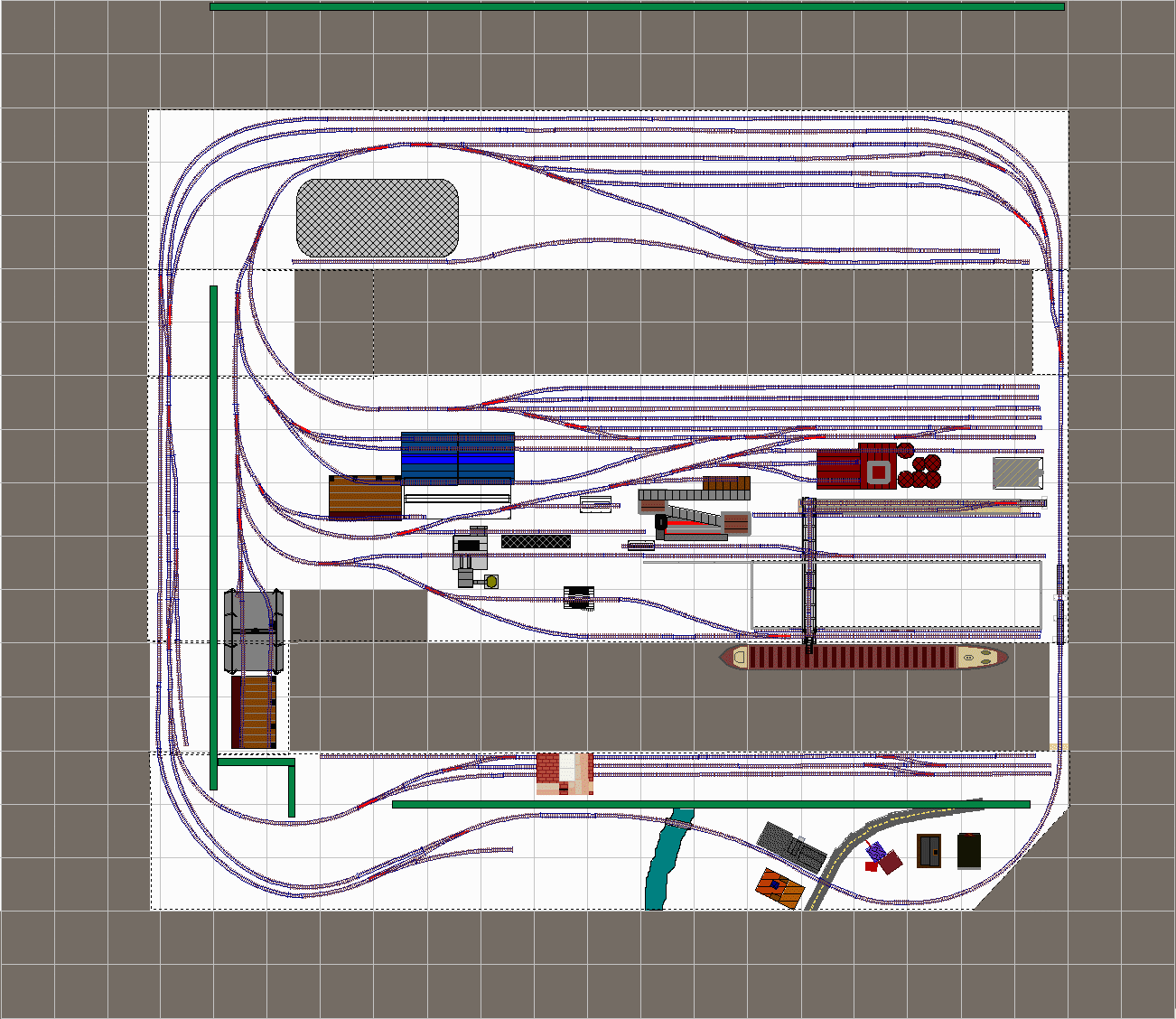 Southern end staging yard, looking West, with mill spur and slag pit in foreground.

Southeast corner, facing north: Mill throat trackage.
Panoramic view of steel mill trackage, facing West.
Southeast corner, looking South, with staging yard spur merging into main line.
Eastern length, looking North: Main line on left, passing siding on right.

Northeast corner, facing north, with coal mine spur branching off to the left.
Coal mine trackage, looking West.
Northern length, facing West, with convergence of passing siding into main line.
Northern length, with single-track main line snaking Westward into the distance.
Last edited by a moderator: