Certified Great Northern Nut
I have another batch of these laser kits available. You can see more details and photos on my blog here:
https://www.sawtoothscalemodels.com/.../ho-scale-seed.../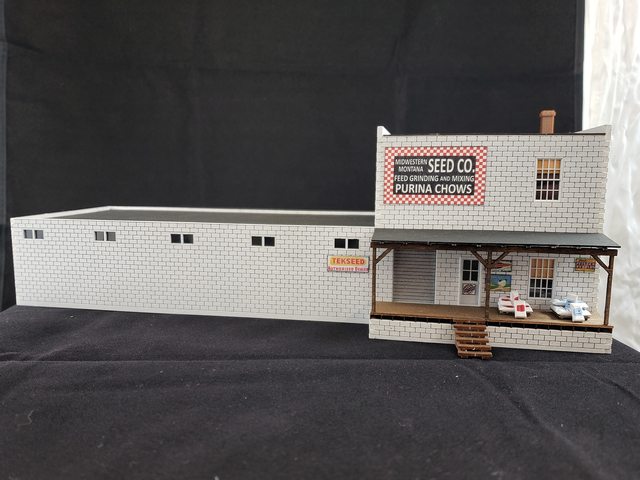 This is a craftsman kit but is easy to assemble and turns into a very nice model of a cinder block Feed Store you might see anywhere in the country.
The $50 price includes shipping in the continental US. Shipping to Canada is an additional $15. If you would like it shipped anywhere else, please contact me for a quote.
For an additional $5 I will make a custom version of the sign to mount on the store front.
There are currently 8 kits available but I do plan on making more if these sell out.
You can buy this in my Etsy store here:
https://www.etsy.com/listing/904773746/ho-scale-laser-cut-feed-store-craftsman
Or you can PM me on the forum to arrange for payment.