At a local show the other weekend, one seller had an Atlas Silver MP15DC labeled "ask about it." I did, and it turned out he had started to convert it to DCC + sound, but stopped midway. I got it for a good price, but now I have to figure out whether I can complete the DCC install myself or not. I've done several installs before, but not of this particular board. Plus, it didn't come with any decoder manuals or instructions.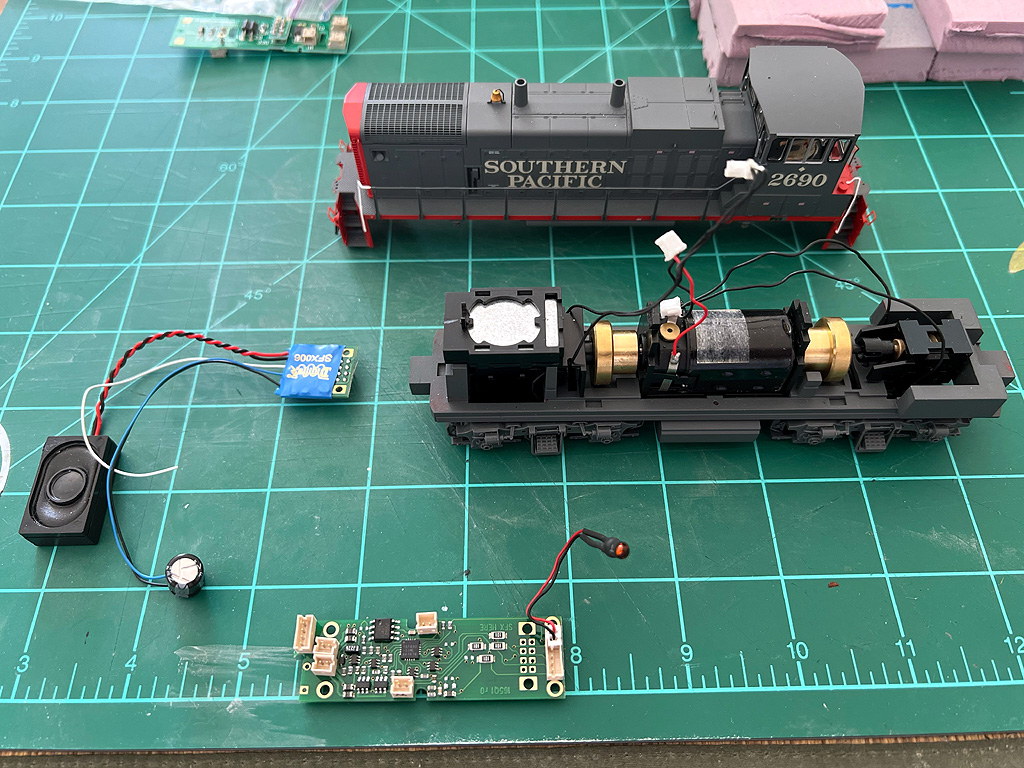 The DCC board, from what I can determine, is a Digitrax DH165Q1. I've found the manual online, and figured out which sockets are for what. There's also a Soundbug add-on, on the left above. Connecting power and motor control-- no problem. The issue I've encountered is that the headlight sockets are six-pin and four-pin sockets for the front and rear headlights, respectively. The headlight leads on this locomotive are two-pin plugs.
Does anyone know, is it possible to plug 2-pin lightbulb leads into a 4- or 6-pin socket on this board? i.e. can you use one pair of pins and leave the rest unused? If so, which ones? For example, the picture below is of the headlight lead plugged into just the top two pins of the headlight socket.
I may just scrap this board and get a Soundtraxx one, but I thought I'd give this a shot first. Any suggestions are appreciated.